Looking for an exhilarating yet delightful vacation? Well, then pack your bags and visit Venice of the east- Udaipur. Udaipur is arguably one of Rajasthan's most picturesque cities.
Located in the southernmost part of Rajasthan, Udaipur shares its border with Gujarat and is surrounded by the Aravali mountain ranges.
Udaipur is undoubtedly the best city in India where you can admire the bygone era, heritage architecture, Castles and Palaces. Its regal heritage, majestic constructions, busy bazaars, and perfect peacefulness by the lakeside, will enchant you.
Despite the city's numerous distinctive attractions and scenic beauties, mentioned herewith are 8 must-see places Udaipur is famous for
Top 8 places to visit in Udaipur
Mentioned herewith are the top 8 places that Udaipur is majorly famous for:
1.) City Palace of Udaipur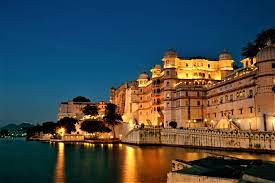 After you've settled into your hotel room, the first place you must go to is the City Palace. With its gigantic shrines created for the Mewar royalties, the City Palace, located on the shores of Lake Pichola, will give you an insight into Rajasthan's imperial luxury. The palace's beautiful interiors will wow visitors with meticulous mirror work at the Sheesh Mehal, one-of-a-kind paintings, murals, vintage furniture, and marble work. The palace is split into some exquisite villas like Amar Villas, Bhim Vilas, Krishna Vilas, Manak Mahal, and Moti Mahal where you can see some of the amazing artefacts. The nighttime Mewar Light and Sound Show are also well worth waiting for!
Visit Timing: 9:30 a.m. to 5:30 p.m. (All Days)
Entry Fees: Rs. 300 for adults, Rs 100 for students and children.
2.) The Lake Palace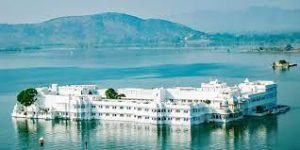 With its splendid and beautiful setting on the 4-kilometre-long man-made Lake Pichola, the legendary Lake Palace will take your breath away. Currently, The Taj Group runs the palace, thereby offering you the breathtaking views of the Aravalli Hills and the Lake Pichola and those annoyingly romantic walks around the porch to die for!
This is, without any doubt one of the most romantic spots in the whole state. This splendid palace was created by Maharaja Jagat Singh II and will take your breath away with its carved marble and embellishments. You may pass the entire day hovering on Lake Pichola, which runs from Rameshwar Ghat to the City Palace.
PS:  Since The Lake palace has now been converted into a 5-star luxury hotel run by the Taj group, it is not open for the local tourists unless they are staying in the hotel. However, you can see the hotel from the outside by taking a boat ride whose charges are mentioned below:
Boat Timings: 9:00 AM to 6:00 PM
Boat Charges: Rs 400/- for adults. Rs 200/- for children.
3.) The Jagmandir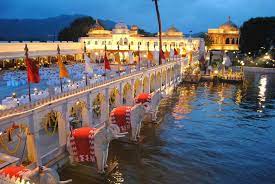 Another must-visit place in Udaipur is the Royal Jagmandir. This 17th-century palace on Lake Pichola is another romantic location in Udaipur. Jagmandir, also known as Lake Garden Palace, will mesmerize you with its pure glory and serenity. Garden Courtyard, Gul Mahal, Darikhana, Bara Patharon ka Mahal, Kunwar Pada ka Mahal, and Zenana Mahal are some of its sub- sections. This indeed is another halt you must make on your boat journey.
Boat Timings: 9:00 AM to 6:00 PM
Boat Charges: Rs 1000/- for adults. Rs 500/- for children (Weekdays)
Rs 2500/- for adults and Rs 1250 for children (Weekends)
4.) The Jagdish Temple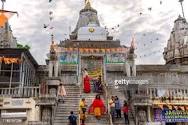 Constructed by Maharana Jagat Singh the Indo-Aryan Jagdish Temple is located near the City Palace's Badi Pol entrance and needs a few stairs to access. From Lord Vishnu's dark stone deity to the brass Garuda figure confronting it, this temple will stun you in its unique ways. Lord Vishnu's black stone deity, as well as the brass Garuda image in front of it, will impress you. Moreover, you can also find temples of Lord Ganesha, Lord Shiva, Goddess Shakti and The Sun God around the city. The amazing view of sunset Aarti is the most beautiful memory that you will cherish forever.
Timings: 05:00 AM to 2:30 PM (Morning) and
04:00 PM to 10:00 PM (Evening)
Entry Fee: None
5.) Sahelion ki Badi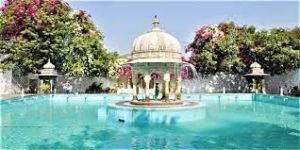 The Garden of Maidens, also known as Saheliyon Ki Bari, is one such natural wonder made by a man for a lady. Women had a minor role in Indian history, however, this is not the case when we look at the history of the Mewar Kingdom of Udaipur. Saheliyon Ki Bari is one of the few places in India's history where a special location is dedicated to women. The Garden of Maidens, located in the Udaipur district of Rajasthan, is a splendid natural wonder whose beauty has been meticulously crafted. Beautifully carved marble pavilions, poolside kiosks, a lotus pond, and rain fountains abound in the park.
Timings: 9:00 AM to 7:00 PM
Entry Fee: Rs 10/- (Indians) and Rs 50/- (Foreigners)
6.) The Sajjangarh Palace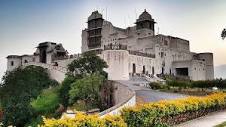 The Sajjangarh Palace also known as the Monsoon Palace is located on a pinnacle with spectacular views of Fateh Sagar Lake and the Sajjangarh Wildlife Sanctuary. This castle-like structure is straight out of a fairy tale and is a superb example of Rajput majesty – the palace was built solely to enjoy watching clouds that gather in the sky during the monsoon season! The Sajjangarh Palace, built by Maharana Sajjan Singh in 1884, should be on your list of sites to see in Udaipur, mostly for the phenomenal panoramic view of the city and its beautiful lakes, mountains, and castles. This magnificent palace is a sight to behold, especially in the evenings with its full lighting effect. You can snap some stunning pictures there.
Timings: 8:00 AM to 6:00 PM
Entry Fee: Rs 30 (Indians) Rs 300 (Foreigners)
7.) The Fateh Sagar Lake: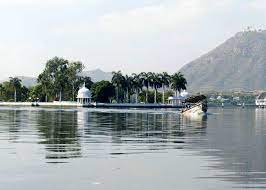 The serenity of the water mirrors the tranquilly of nature, making Lake Fateh Sagar one of the most appealing bodies of water. The hypnotic swirls and crystal clear visuals provide a glimpse inside your soul. It is one of the best places to visit because of the soul-stirring effect of lakes. Lake Fateh Sagar is situated in a spectacular position that provides three distinct world experiences: hills, water, and flora. Lake Fateh Sagar is the second biggest artificial lake in India, located in the north of Lake Pichola and across the Moti Magri Hill. This lake is considered as the pride of Udaipur, as it is surrounded on three sides by the gigantic Aravalli hills and on the north side by the Maharana Pratap Memorial. Three little islands dot the lake, offering a variety of fascinating activities.
Moreover, named after Maharana Fateh Singh of Udaipur and Mewar, Lake Fateh Sagar is an important part of the city's life, providing not only a scenic view but also employment to a considerable portion of the population.
Timings: Anytime
Entry Fee: Free
8.) Lake Pichola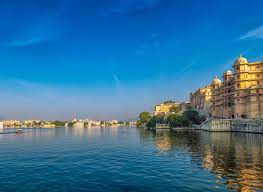 Lake Pichola was built in 1362 AD, by a Banjara tribesman, and is now a classic symbol of Udaipur. This lake, which is over 4 kilometres long and 3 kilometres wide, is a must-see attraction when you are in Udaipur. Over the years, a plethora of palaces, temples, royal apartments, ghats, and chabutaras have sprouted up around the lake. The most popular attractions here are the Lake Palace and The Jag Mandir, but if you want to have a unique experience, we highly recommend you to take a boat ride from the City Palace to the Arsi Vilas Island to visit the bird sanctuary it comprises of.
Timings: 9:00 AM to 6:00 PM
Entry Fees: None
Boating Charges: Rs 400 for adults and Rs 200 for Children
There are many other historical sites that you can visit in Udaipur, including the Ambrai Ghat- a stunning pavilion of lake Pichola, The Shilpgram- an art and craft centre, and the Hathi Pol market- a shopping Mecca for authentic Rajasthani miniatures, Pichwai and Phad paintings, intricate stonework, home accents, and traditional Rajasthani garments. The Crystal Gallery, which houses unique crystals ordered from England by Maharana Sajjan Singh in 1877, is a must-see for all those Museum-lovers out there. According to the legend, the crystals were kept in their original boxes for over a century because the Maharana died before his shipment reached, and the packages were left overlooked.
These kinds of tales and stories may be found almost anywhere you go in Udaipur.