Season of monsoon not only arrives with the sensation of "Tip-Tip Barsa Pani", but it also spirals your craving for food. And, when it is about spicy, sweet, tangy or delicious meals, the taste of Udaipur never disappoints anyone. Especially, in the monsoon time when you can witness the panorama of beauty with the assorted monsoon delights.
Here we have got you some of the authentic, and flavorful snacks that are must-try during rainy season while enjoying the scenic view, travel, and taste of the Venice of the East even more.
Pakora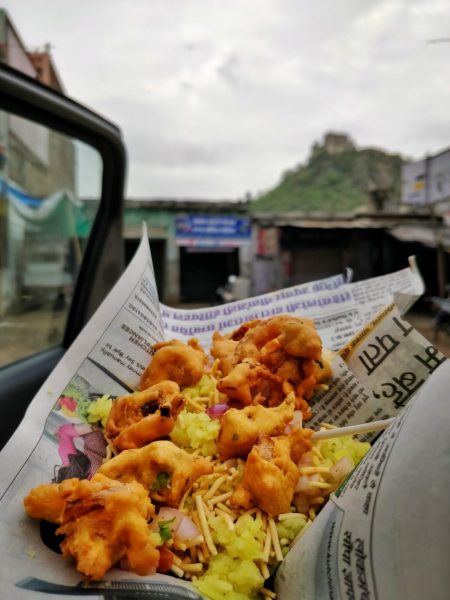 Rains remain incomplete if you don't have fritters' even single time. Pyaaz ke Pakora, Mix Pakoras, Paneer Pakoras, and the fulfilled Bread pakoras are always the first choice of every Udaipurite to eat at least once. To enjoy the best delight of Pakora, you just have to visit the street stalls of Fateh Sagar Lake and enjoy it with a cup of tea.
Bread Pakora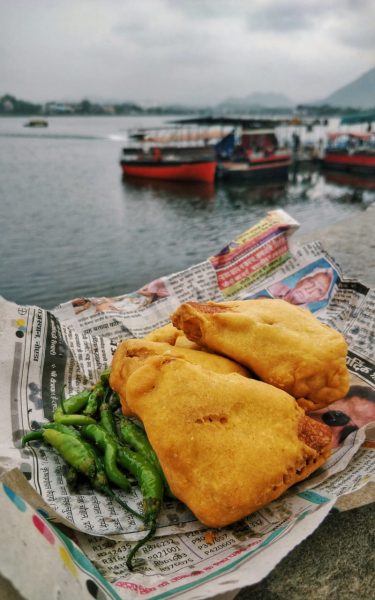 A treat to your taste buds is the 'Bread-Pakora' of Fateh Sagar and with clouds hovering over your head, it is a bliss. Make the best out of your evening with a delicious bread pakora in one hand and a cup of hot tea in the other.
Corn (Bhutta)
Corn meal or to add a common language touch you can call it 'Bhutta.' The serving of Grilled and boiled corns with the pinch of lemon and mix spices over it gives a mouth-watering feel instantly. You can visualize several street stalls and roadside carts of corn sellers on Sukhadiya Circle, Fateh Sagar, Doodh Talai, and Bapu Bazar.
Kachori/Samosa
This budget-friendly street delight is always foremost and savior of small pangs of hunger whether it's raining or not. Spicy and hot goodies served with chutney makes a perfect combination to have during the evenings or in daytime. You can have it anywhere in the city but for the signature taste, you can visit in city center areas like the old city, Suraj pole, and Delhi Gate.
Tea (Chai)
Monsoon season always gives the best feel of sipping tea on your balcony or at the lakeside view. Whether it is Masala Tea, Ginger Tea (Adrak wali chai), Green tea or probably the black one. All accompanies the drops of rain very well. And, to have the best tea, you can enjoy the cups at Fateh Sagar, Doodh Talai, or tea stalls at Rani Road.
Omelette Bread
Of course, a healthy street food option to try. Eggs either boiled or as an omelette made with simple basic veggies seasoned with black pepper and served with butter toasted bread can add worth spice to monsoon season. You can try it on Chetak circle, Court Choraha, and Udaipole for appetizing taste.
Malpua Rabdi
Last but not least, to complete the overall experience of the rainy season we can't stay away from a duo of the sweet delicacy. Malpua with the combination of Rabdi enhances the taste buds to the heavenly level. And, apparently in Udaipur, you can only enjoy them during the monsoons at Suraj Pole or Durga Nursery Road.
Udaipurites! Before the season ends don't let your taste buds just crave and die for the authentic flavors. As it's very well quoted by Julia Child that "People who love to eat are always the best people."
So, Relish the fun and keep rocking "Happy Monsoon"  🙂