Some people are artists. Some themselves are art!
Theatres is an art form where people and artists combine voice, words, movement, expressions, and visual elements. The field of theatre is not only about live improvising and scripted work but also about depicting dramatic forms such as TV, film, or any other electric media. The value of theatre art is suppressing due to the introduction of cinema and newer generations of platforms. Theatres are not of much relevance these days, which is a sad reality.
How did World Theatre Day come into origin?
Since 1962 World Theatre Day is celebrated by International Theatre Institution (ITI) to commemorate all theatre art forms across the world. The day has been celebrated by ITI Cooperating Members, ITI Centres, theatre professionals, theatre universities, theatre lovers, and theatre organizations all over the world on the 27th of March. World Theatre Day is a celebration for those who value the art of theatre as well as understands the importance of the art form. It is a wake-up call given to the legal bodies and other institutions to recognize the value and potential of people representing their artistic endeavours in a theatre.
Udaipur is known for its history and heritage when it comes to art and architecture. The city offers a wide platform for stage artists to showcase their talent in front of the population and receive recognition for the same. The City of Lakes has a number of theatres where artists can perform theatre art as well as hone their skills for the long run.
Check out the below list to know about theatres in Udaipur.
Bhartiya Lok Kala Mandal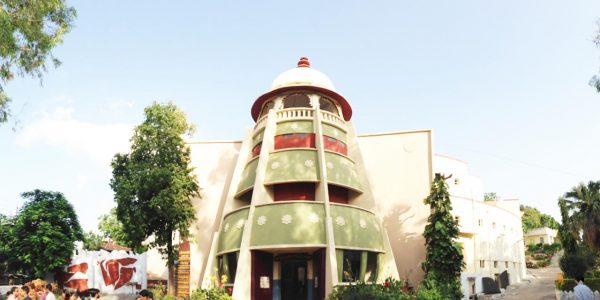 Bhartiya Lok Kala Mandal was established by Padma Shri Devilal Samar in 1952. The key objective of this Association is to carry out studies on folk art, culture, songs, as well as festivals of regions like Rajasthan, Gujarat, Madhya Pradesh etc. The theatre is constantly trying to restore the fading folk culture in Rajasthan. Bhartiya Lok Kala Mandal is a Folk-Art Museum and auditorium where some of the most prestigious events have held on for years. The theatre is renowned for its puppet show, where a lot of tourists gather to see the art form in the massive auditorium. Also, Bhartiya Lok Kala Mandal has an open theatre for the artists to mesmerize the audience with thier talent.
Darpan Sabhagar – Shilpgram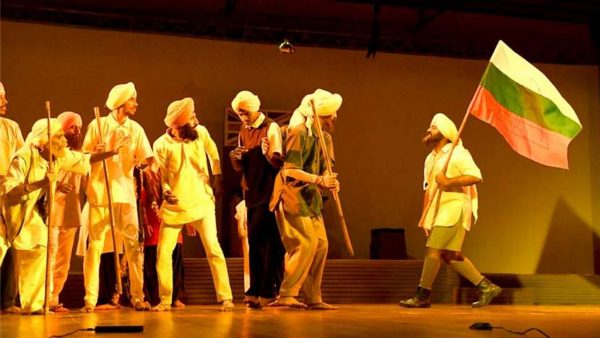 Darpan Auditorium is situated at the rear side of Shilpgram, Udaipur. Shilpgram is also known for its representation of tribal art and performances. Every year there is a Shiplgram Fest hosted in the month of December in Udaipur. The Shilpgram Fest is the most awaited event for the people in Udaipur and beyond since one can buy aesthetic arts & apparel, home furnishings and a number of handmade products at a reasonable price.
Darpan Sabhagar helps filmmakers and budding artists to showcase their art form to the audience. Numerous films are screened at the Darpan Sabhagar theatre regularly to keep the audience engaged. Films such as Open Door, My Hometown, Protect the Nation, The Internal Raga, Mr Rich, etc., were shown in the theatre.
Sukhadia Rangmanch, town hall Udaipur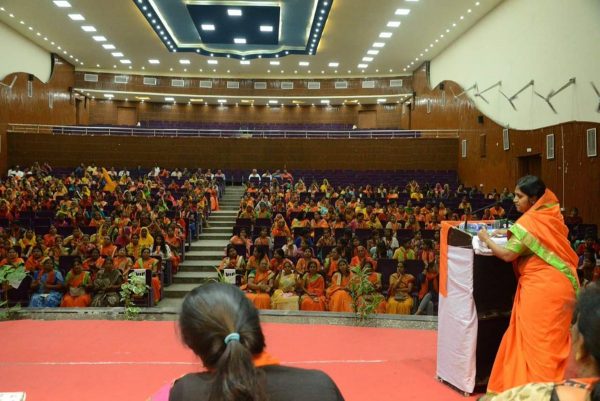 One of the most prominent theatres in Udaipur, Sukhadiya Rangmanch, is famous for its large capacity to host a big event. Many stand-up comedies show, drama, plays, music sessions, etc., have been hosted here. It is situated at Town Hall, Udaipur and is a property owned by the family of Mohanlal Sukhadiya. Popular Stand-up comedians such as Zakir Khan, Jeeveshu Ahluwalia, and more have performed here and have attracted a large number of audiences from the city.
MLSU Auditorium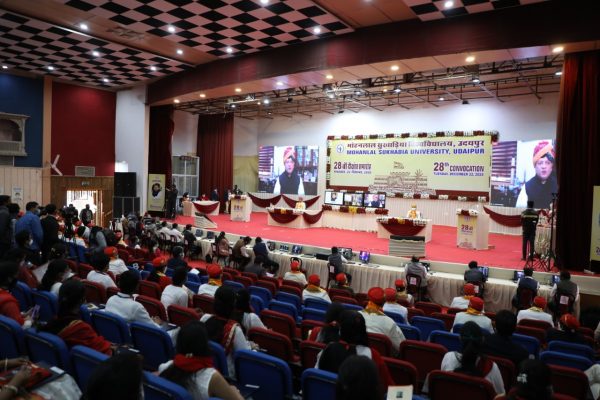 Swamy Vivekananda Auditorium, better known as MLSU Auditorium, is a part of Mohanlal Sukhadiya University. It is a delight to see that students actively participate in the artistic activities taking place in the auditorium. A number of plays and concerts have been organized in the theatre for a very long time, and many renowned artists have graced theatre with their presence.
So, these were some of the most prominent theatres in Udaipur, trying their best to revitalize the vanishing theatre. Let us celebrate this World Theatre Day to honour the refined performance art by local artists in our city and beyond. If you feel that there are more theatres in Udaipur, apart from the ones mentioned in the list, please feel free to refer them in the comment section below.