Venturing out into the unknown all by yourself is something that holds an apex position on the bucket list of many. After all, who doesn't want to leave behind their everyday regime of hullabaloo and ruckus? But certain things are easier said than done! If there are the perks of being a gallivanter, there is a slew of challenges attached to it, with pecuniary affairs sitting on the top.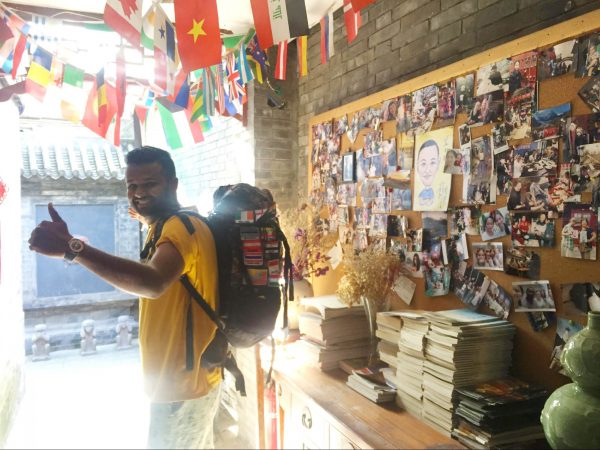 But every cloud has a silver lining! And Vaibhav Jain from our very own City of Lakes – Udaipur – seemed to have found that periphery.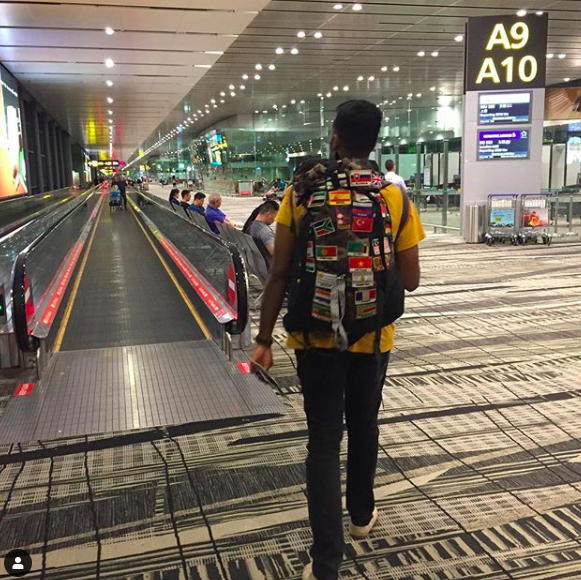 A backpacker, Vaibhav Jain is on a travel spree from last 4.5 years. And guess what! In this span, he has covered a whopping 55 countries all with his backpack, yearning to explore new places, and desire to meet new people. His passion for traveling didn't kick 4.5 years back. In fact, he was bitten by the wander bug in his pre-teen years. Since his early days, Vaibhav used to mark places in the map and read about them. Soon he was engulfed by the urge to visit these countries and marvel at their beauty and explore their culture.
When his friends were attending lectures during college time, Vaibhav was somewhere exploring the less visited hill stations in Himachal Pradesh. He was rejoicing the bustling metros of Mumbai and secluded beaches in Goa when his academic allies were battling with different disciplines.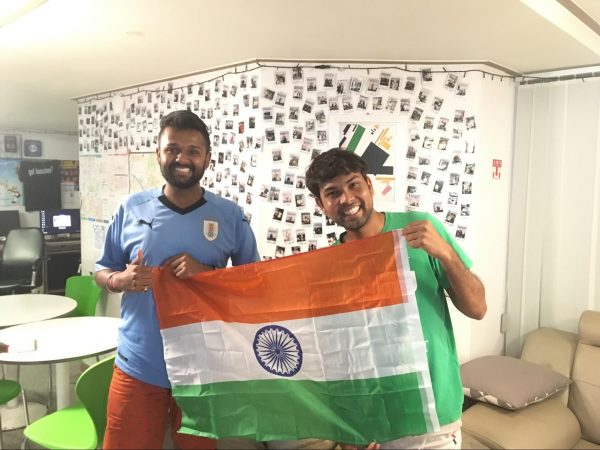 Well, before you brand Vaibhav with the tag of 'an oofy guy', let's bring in the limelight his personal life and figure out how he manages his globetrotting.
Vaibhav is a fruit of a middle-class family tree. After pursuing his MBA, he stepped in the corporate world, with travel thoughts always hovering his head. However, owing to his travel ardor, he decided to bid adieu to his 9 to 5 routine once and for all. It was after two years and four different jobs in four different industries, Vaibhav was now all set to take the leap of faith. Undoubtedly, his family's support in this endeavor further encouraged him and boosted his morale to step out of the norms laid down by the society. With all his courage collected, he made his first international trip, which also turned out to be his gateway to his 'world exploration' mission.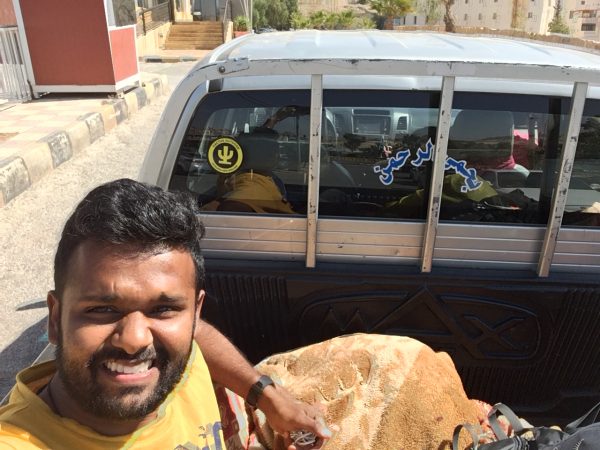 As a backpacker, he endeavors to travel more at an expense that doesn't burn a hole in his pocket. He leverages local transport which keeps things under check. Commuting in local transportation facilities also helps him in knowing the life, people, and culture of that place. Being a vegetarian, he further manages to cut down his trip expenses. With a backpack containing fewer attires and accessories, he ensures that he has a quick and seamless movement from country to country and continent to continent.
Vaibhav's fondness for souvenirs is unmatchable. Wherever he goes, he collects them. Be it maps, boarding passes, keychains, currency or t-shirts, he has some or the other thing from the places he has been to. He has a separate room at his home dedicated to all the souvenirs that he possesses. He stores all these novelties and mementos in special travel trunks.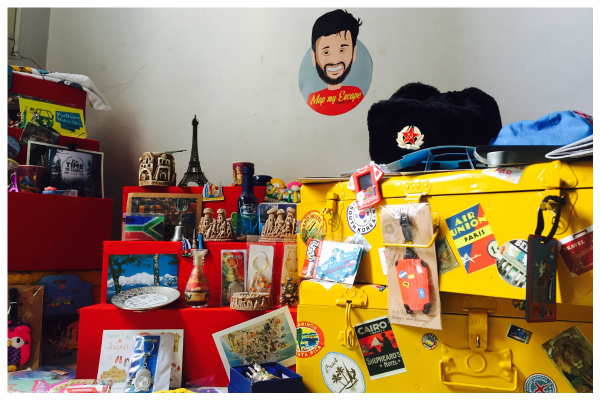 '…today, when everyone wants to be ahead of someone by blindly following the rat race, it is very essential to know and discover yourself as to what interests you and what you are passionate about.' shares Vaibhav, thus clarifying that for him, traveling is more about self-discovery than selfies.
From Cape Point in South Africa, Victoria Falls in Zimbabwe, Lisbon in Portugal, Seville in Spain, Verona in Italy, Bratislava in Slovakia, Hoi An in Vietnam, Chiang Mai and Koh Lanta in Thailand to Pamukkale in Turkey and St. Petersburg in Russia, the travel portfolio of Vaibhav entails a myriad of different destinations around the world.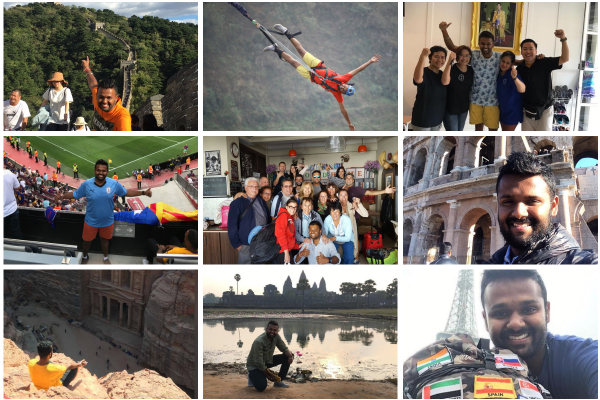 Vaibhav is also the proud owner of Map My Escape, Instagram Handle and a blog  which is all about traveling. He frequently updates it with the details of his destinations including cultures, activities, food, transportation, etc. thus helping other backpackers and travelers from across the globe.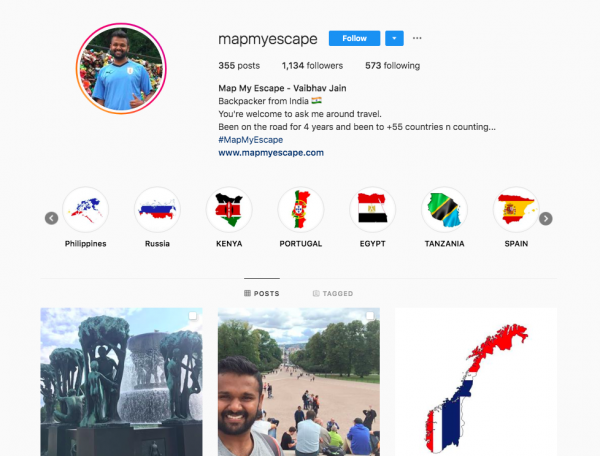 As you travel alone, you create stories, make new friends, and share your culture with others. Not only Vaibhav puts forth the beauty of India but he leaves no leaf unturned in describing the magnificence of our princely state and beautiful city.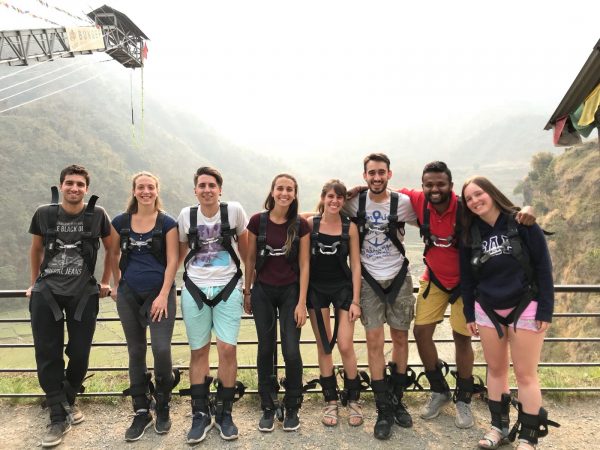 There are many different and interesting things to see and do in this world. But if you believe that all of them come with a price, then remember Vaibhav – The Boy with His Backpack.

Map My Escape