On Tuesday, 25th May 2021, UIT Chairman and District Collector Chetan Deora presided over a general meeting of the UIT at the District Collectorate. According to the budget release at the meeting, a roadmap was established and approved numerous significant developments works in the city involving traffic ease, infrastructure development, and aesthetics.
UIT has sanctioned 22 development works worth 83.33 crores on Tuesday, 25th May 2021. Administrative and financial approval has been given for these works during the trust meeting, with the majority of the work being in the road network and drainage system. The Chief Minister, Ashok Gehlot, announced a budget of INR 150 Crores for the infrastructural development, of which INR 83.33 crores was given Administrative and Financial Approval by the UIT.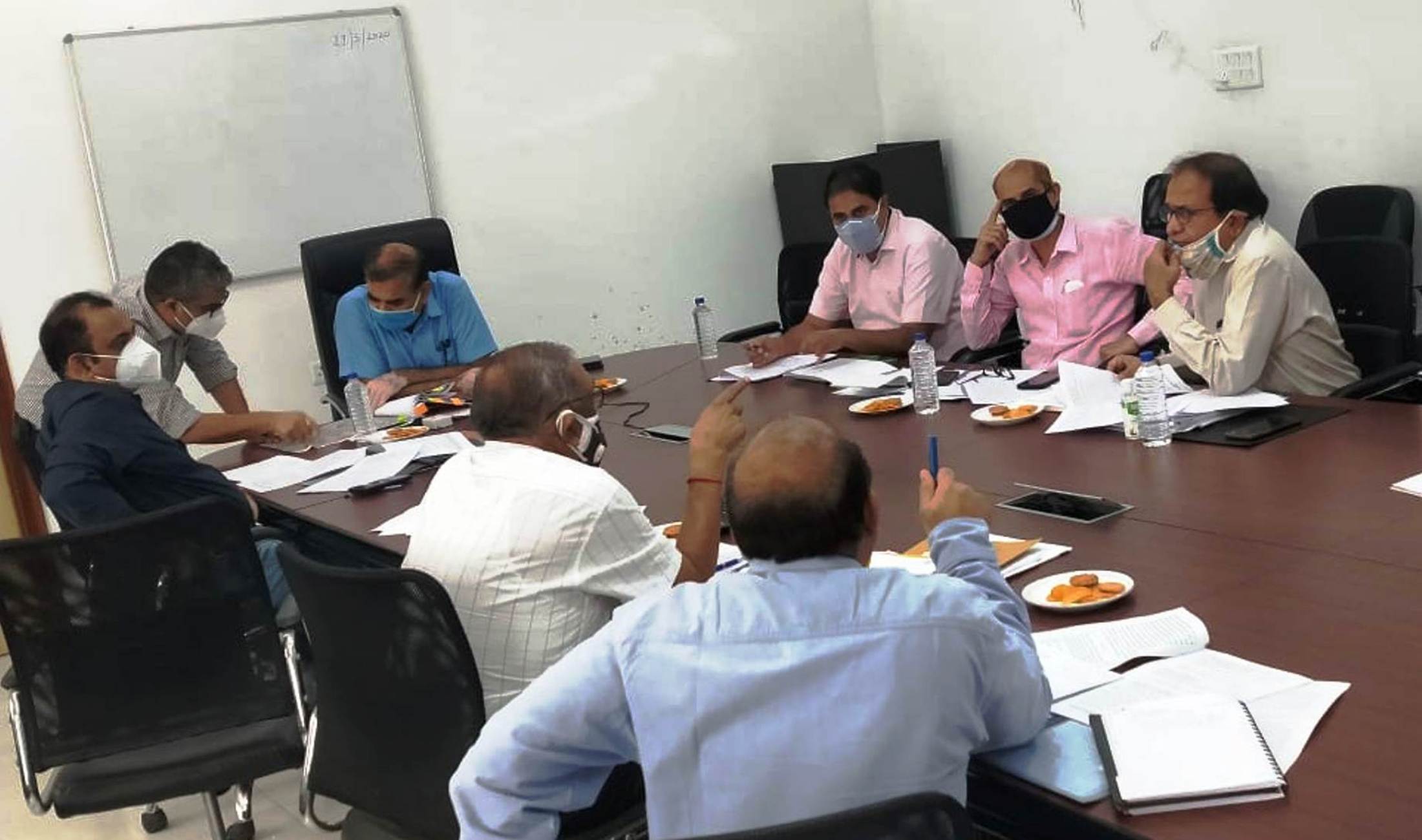 5.5 km Inner Ring Road from Bhuwana to Pratapnagar
Under the approved budget, the biggest one is a 5.5 km long four-lane road from Bhuwana Chauraha to Pratapnagar; that will be developed as an inner ring road, and three underpasses will also be constructed on the road. This 5.5-kilometer inner ring road will begin at the Bhuwana Circle and end at Pratapnagar chauraha. This is aimed at easing traffic once Debari Kaya bypass traffic opens up, and will also help coaches and players to reach Khelgaon. Apart from this reinforcements of some roads nearby and development of a community hall under the South Extension scheme are also on cards. (More details below)
Preservation and beautification of Bahubali Hills
To preserve and beautify Bahubali Hills, new tourist attraction near Badi lake, UIT has approved a budget of 50 Lakhs for the same. In the first step, plantation and drip irrigation works at Bahubali Hills shall be carried out to improve the greenery of this attractive location.
Construction of Causeway at Bedla
The trust meeting also approved the construction of a ramp or causeway for the convenience of getting to the Bedla crematorium at the cost of 34 lakh. Moreover, the tender process will also be started at the earliest. Residents had been requesting the development to take place for several years. In fact, every year, when the water flow in the river is high, the residents have to face a lot of challenges to cross the river in order to reach the cemetery. This situation had been going on for years, according to Badgaon Deputy Principal Pratap Singh Rathore. When the water flow is high during the rainy season, the residents have to travel a 4-5 km long route for the cremation. At the same time, sarpanch Nirmala Prajapat claims that there has been a demand for a bridge for four years.
Highlights: List of Big Development Works Approved by the UIT Trust along with approved budget:
Underpass construction work of 5.50 km length of four-lane road from Bhuwana intersection to Pratapnagar and 200 feet road of Pratapnagar-Bhuwana to ease the traffic in Udaipur city. (4211.00 Lakhs)
Reinforcement of 200 feet road situated in front of Bhuwana, Khelgaon region. (1100.00 Lakhs)
Construction of 100 feet road of the master plan in Amberi Village. (400.00 Lakhs)
Reinforcement of 80 feet Sector Road of Chitrakoot Nagar. (400.00 Lakhs)
Construction of the main 200 feet road of the master plan from Ambaghati to Titardi. (398.00 lakhs)
Development work for basic facilities like internal road, drainage in the new Amberi scheme. (400.00 Lakhs)
Work of reinforcement and overall development of Saheli Marg (UIT intersection to Fatehpura chowki). (250.00 Lakhs)
Other Prominent Approvals Given along with approved budget:
Sewage construction on 100 feet road adjoining Roop Nagar bypass. (98.90 Lakhs)
Sewage construction from Brijvihar Colony to Ayad. (98.95 Lakhs)
Sewage construction in remaining area from Eklingpura Chauraha to Ayad river. (99.00 Lakhs)
Sewage construction in A-One Complex Manwakheda area. (99.08 Lakhs)
Sewage construction from Tulsinagar to Meeranagar Dheekli area. (119.95 Lakhs)
Sewage construction in MP Colony. (98.87 Lakhs)
Drip-irrigation and plantation work at Bahubali Hills. (50.00 Lakhs)
Electrification work in Amberi Scheme. (60.63 Lakhs)
Electrification work in Dhol ki Pati Scheme. (42.21 Lakhs)
Electrification work in Gukhar Magri Scheme. (31.59 Lakhs)
Sewage construction work on the right side of N-27 in the first phase under the Storm Water Drainage Scheme in Wada Dheekli area. (124.41 Lakhs)
Construction of community building in South Extension Scheme. (250.00 Lakhs)