Life is like what you seek it to be. But being a mystery itself, life has certain untouched parts.
Amongst a few, an author from Udaipur, Mr. Kailashi Puneet D. Sharma has launched a book 'Kavyanjali-Jeevan Ek Maun Abhivyakti'; a book that says a lot on how life has so many unexplored aspects.
ABOUT THE BOOK: 'Kavyanjali-Jeevan Ek Maun Abhivyakti'
The book is a compilation of 51 poems.
All the poems are filled with deep fillings and force us to think about our lifestyle, how it has become artificial than natural, how we need to think about our relationships and trust on one another.
The book also speaks on spirituality and somewhere has a sarcastic tone towards the poems with aspects that are unfurled in life.
The Kavyanjali is now available at the 30th World Book Fair in New Delhi from 8 to 16 January 2022.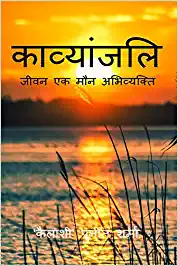 ABOUT THE AUTHOR
The author, Kailashi Puneet D. Sharma is an economist and environmentalist by profession.

He is currently a Chief Planning Officer in Udaipur Collectorate.
Originates from Rajsamand, Amet and has completed his studies from Dungarpur.
With the 10 years of experience in lecturing in government universities for management and engineering studies, he has now launched his first book.
Kavyanjali-Jeevan Ek Maun Abhivyakti is the author's first self written work to throw light on various aspects of life; presented in a simple and natural poetic style.
He developed a liking for writing after his visit on Kailash Mansarover Yatra. There being away from all the city chaos, he realised and found out about his unknown aspect of writing in life and now he is going for another one.

The author is writing a book on the laws of nature and environmental economics which will be released in forth coming months. In this book he will be discussing the rules of nature and how humanity and its networking has disturbed it. The book will comprise of meeting out such issues like global warming etc.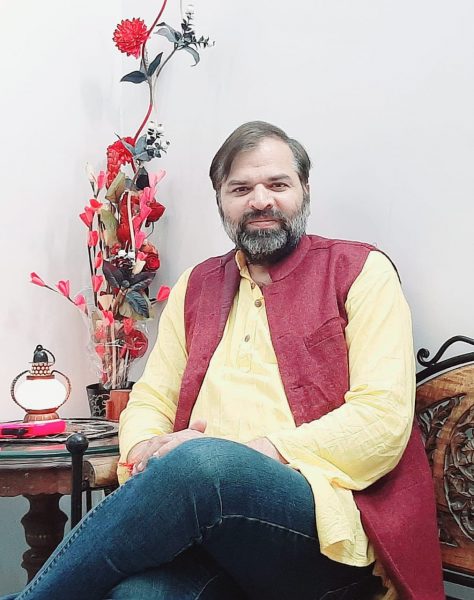 Life has knots and we drive through it trying to untie them. We just need to observe our journeys more and let the hidden self within, unleash. This book will help you out in knowing the parts of your life, you were in ignorance, this entire time. Get yourself a copy today.