Gangaur is one of the most important festivals celebrated in Rajasthan in which the goddess Parvati, also known as Gauri, is honoured, and marriage and love are both celebrated. Both married and single women participate enthusiastically in the festivities, create clay statues of Shiva and Parvati, outfit them elegantly, pray to them, observe a daylong fast for marital bliss, and prepare delicious meals for the family. For the Rajasthani people, Goddess Parvati stands for perfection and marital love, so the Gangaur celebration is very significant to them.
The event also celebrates the harvest and the coming of spring. Lord Shiva is represented by Gana, and Lord Shiva and Parvati are represented collectively by Gangaur. According to tradition, Gauri's intense devotion and meditation helped her win Lord Shiva's love and favour. Gauri then paid a visit to her parental house during Gangaur to wish her friends a happy marriage.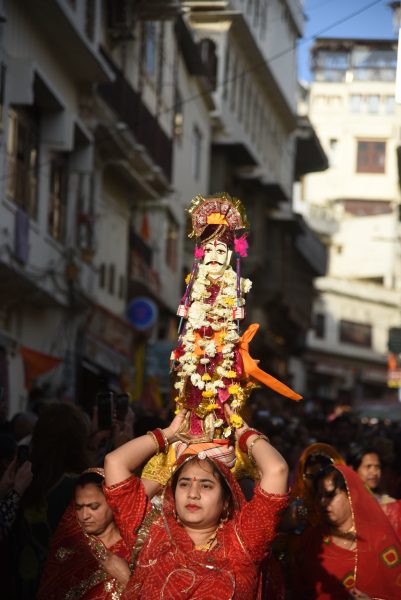 The entire Gangaur festival is a very colourful event that draws a lot of visitors. Since most people in the areas begin the rituals a day after Holi, it typically lasts for 18 days.
How is the festival rejoiced?
The event caters primarily to females. In order to pray to Maa Gauri for the longevity of their spouse, they get dressed nicely. Unmarried ladies pray to be blessed with the husband of their dreams.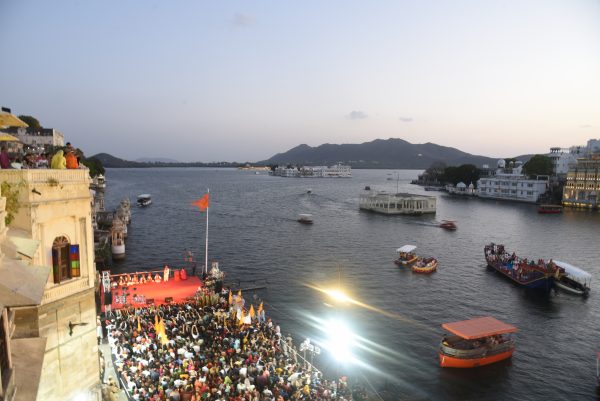 The final day will be used for a large parade. Goddess Gauri idols or images are decorated, and people parade them through towns and communities. To show their dedication, followers join the procession.
Gangaur Celebration in Udaipur:-
Udaipur residents celebrate Gangaur Puja by setting up a boat parade on Lake Pichola. Women, on the other hand, demonstrate their ability to balance by dancing while wearing numerous metal pitchers. Fireworks are also lit off to signal the conclusion of the celebration.
Here are some rituals of Gangaur Puja:-
During the festival, devotees obtain the idols of Shiva and Parvati to venerate. Local artists use clay and wood to create these statues.
The idols are kept in a basket with flowers and grass once they are carried home. Traditional kundas are used to plant the wheat grass seeds (earthen pots). On the last day, this grass is later used in praise. The customary patterns are painted on each and every water pot.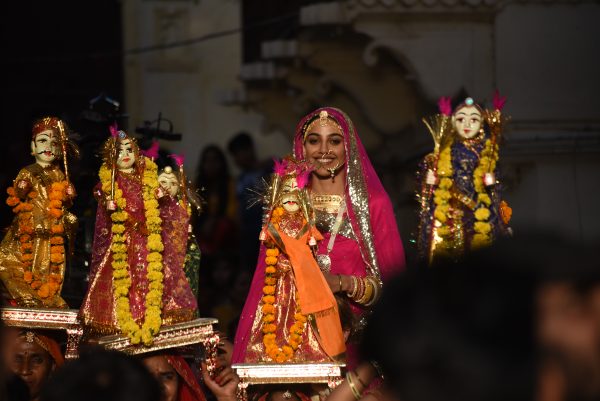 Throughout the celebration, all newlywed women observe a fast for eighteen extended days. In order to demonstrate their devotion and attract a suitable husband, single women also fast and eat only once a day.
Unmarried females wear clay ghudilas (Shiv Parvati idols) on their heads on the seventh day in the evening. Girls carry the idols around while they collect small tokens of gifts and treats. Inside the idols is a burning lamp.
Special worship of Goddess Parvati:-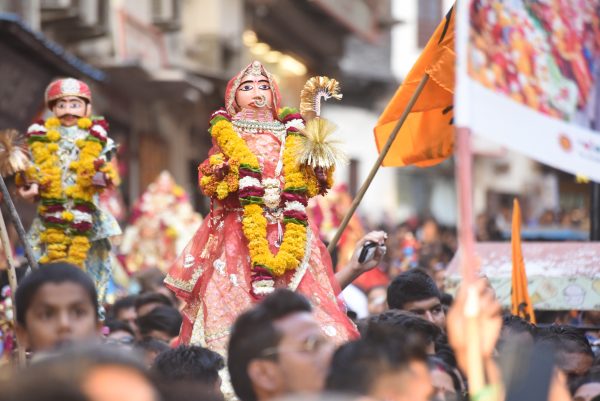 During Gangaur, Goddess Parvati is also particularly worshipped. The god of Teej, or Tritiya Tithi, is Gauri. For luck, people therefore venerate the goddess Parvati. They provide sixteen various kinds of ornaments. Special offerings of mehndi, kumkum, and turmeric are made to Goddess Parvati. Devotees also provide additional aromatic components in addition to this.