Australian chef and former Masterchef star, Sarah Todd, is in the city to shoot for her upcoming cookbook. Sarah Todd, who is a big fan of Indian traditional cooking, demonstrated Rajasthani desserts and their plating style at Jagat Niwas Palace, Udaipur along with Akshayraj Singh Shaktawat, the owner of the hotel and the chefs of Jagat Niwas Palace.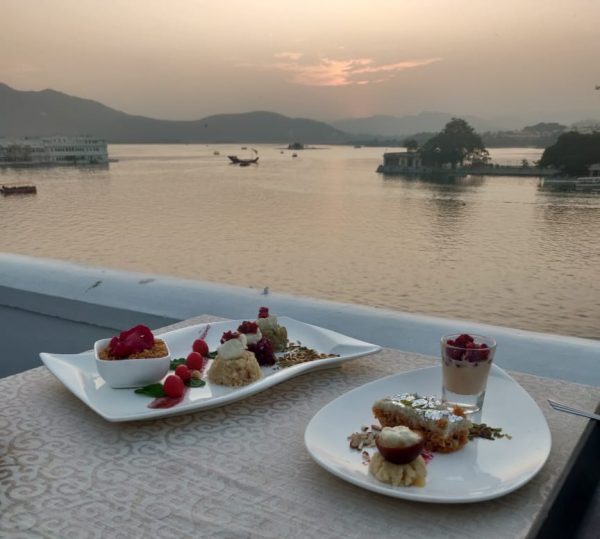 While interacting with the crowd, Sarah revealed how she loves the Indian style of cooking and its diversity. She is fascinated by the techniques used in preparing the traditional Indian cuisine and has a special inclination towards it. She is exploring the Rajasthani desserts to include them in her upcoming cookbook. According to Sarah, the cookbook will help people in the world understand the "vastness of Indian cuisines".
Sarah has travelled across India and one thing she finds very interesting is that every state here has its own food culture. "While being rich in taste, Indian food has a high nutritional value", says the celebrity chef.
Australian chef is shuffling between her home country and India these days. Sarah's love for India has made her take the plunge into the Indian food business. She has three restaurants running in India at Mumbai, Delhi and Goa.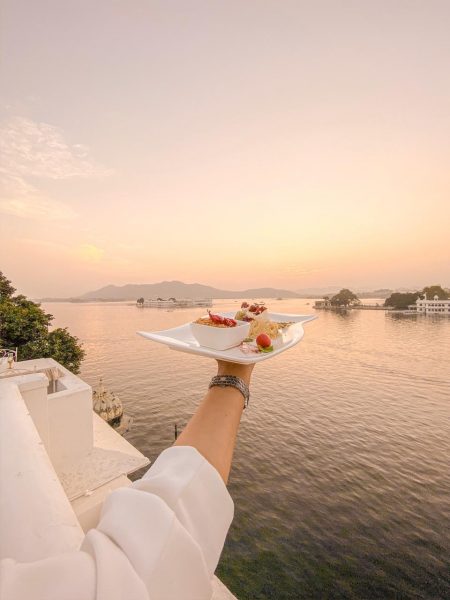 The chef, who is staying at Jagat Niwas Palace, Udaipur, is in love with the city of lakes. She is exploring the city and its beauty while capturing every bit of it in her camera.