Only Arth Skin has Award Winning Alma's Soprano Titanium for best LASER Hair Removal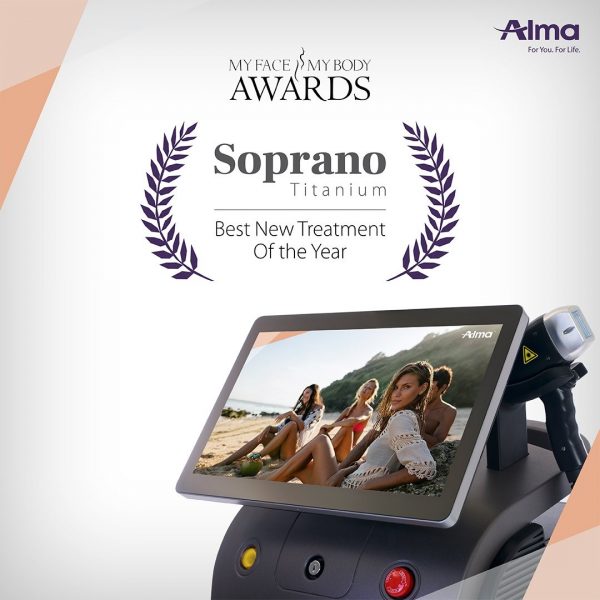 Why Choose Full Body Laser Hair Removal at Arth Skin and Fitness?

Hair Removal with ALMA's SOPRANO TITANIUM & SHR patent method.
Udaipur's only Triple wavelength 3D painless, full body hair reduction. Triple wavelength removes all type of unwanted hair at various depths.
India's first and largest centre of excellence in collaboration with ALMA, the top medical aesthetic company in the world.
Qualified Trained Female Team available to handle procedures of female clients.
Rajasthan's only centre having FDA & CE certified for all Machines.
Awarded Quality certificate and Quality systems accredited.
Proudly present a Panel of Six Qualified Doctors including Dermatologists and Cosmetologists.
Why Laser Hair Removal?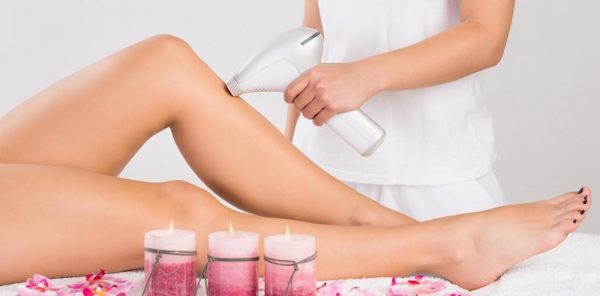 Traditional hair removal is time consuming and, in many cases, frustrating. Traditional methods of hair removal like waxing, shaving and tweezing are effective for removing hair, but only temporarily. LASER hair removal is effective, efficient and provides a long-term solution for getting rid of unwanted hair. LASER hair removal can be performed on any part of the body that has unwanted hair. Summing up the benefits of laser hair removal, we can conclude that it
is a permanent solution to unwanted hair
rejuvenates you skin
lightens pigmented areas
eliminates ingrown hair
offers results from the very first session
provides more youthful appearance
Here are some salient benefits of LASER hair removal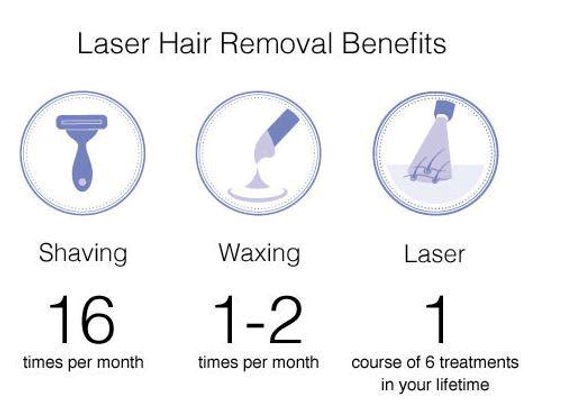 1. LASER Hair Removal is Quick
Laser hair removal treatments are much quicker than you may expect.
2. LASER Hair Removal is Economical and Saves Money
When you get laser hair removal treatments done, you eliminate the need for endless amounts of razors, shaving cream, waxing appointments, etc. Laser hair removal is financially smarter, takes less time and will give you an overall longer lasting result.
3. Eliminate Ingrown Hairs
It is the best solution to make sure you don't suffer from a pesky ingrown hair and risk having to have it removed. It is also a great option for people who have sensitive skin and have skin irritation after shaving or waxing.
4. Time Saving
With laser hair removal, you no longer have to spend time shaving or going to appointments to get the hair waxed. You also don't have to worry about making mistakes and missing spots anymore. You will have clean-shaven skin.
5. Always Look Silky and Smooth
Unlike with waxing, where you have to keep hair in between sessions for proper removal, LASER Hair Removal keeps you silky and smooth.
Frequently Asked Questions – FAQs
You can have laser hair removal treatment done over your lunch break, because there is no recovery time. The lasers do not remove skin, so there are very low risks.
Laser hair removal with Soprano Titanium at Arth is painless.
How does the LASER remove the hair?
The lasers emit a light at a specific wavelength that will be absorbed by the pigment of the hair follicle without damaging the skin around it. The light is converted into heat energy, which then removes the hair follicle so that it will not produce more hair.
How many treatments are needed?
Typically, it will take six to eight treatments to achieve a full clear area, but there are certain people who only need four treatments.
How to Prepare for Laser Hair Removal
Before having laser hair removal done, you should check with your doctor to ensure you are a good candidate for the treatment. You should limit waxing, plucking and tweezing and electrolysis for six weeks before the treatment. The laser targets the roots of the hair, which are temporarily removed when you have them waxed or plucked.
For the day or two after the treatment, your skin will look and feel sunburned. Moisturizers and cool compresses can help. Over the next month, the treated hair will fall out. Make sure to wear sunscreen for the following month to prevent temporary colour changes in the skin.