Our generation is a bunch of Haba babas, scrolling our lives through social media. Well, social media is a vast term, so to mention here, that we're Instagram freaks won't be an overstatement. 
Udaipur, a city that sweeps you off your feet with its mystical and magical, alluring beauty is a no less than a piece of art. Steeped in culture and heritage, this city not only offers great heritage sites, lakes, cafes and restaurants, but also Instagrammable cafes & restaurants. YES! You read it right.
Today, we are all about posting stories, videos, reels and posts on Instagram. I am not here to scold you down on it. I say, let's get more Instagram-y and surf the Instagrammable Cafes & Restaurants in Udaipur.
ROYAL REPAST
Royal Repast

 is a multi-cuisine specialty restaurant located in a 95-year-old colonial bungalow in central Udaipur.

Residing in the heart of the city, the restaurant has a beautifully decorated private dining room with a vintage ambiance and a vibrant open courtyard.

As there are private dining rooms, the guests can relish the personalized private dining services.

The restaurant has been visited by various state heads, food critics, celebrity chefs, Hollywood fraternity and renowned cookbook authors.
Continuing the legacy of the heritage bungalow, the restaurant believes in keeping the heritage alive on the plates, and therefore their must-try dishes are keema samosa, laal maas and paneer lababdar.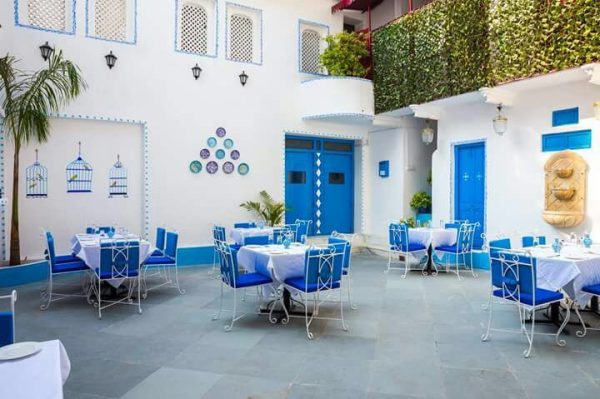 Address: Bedla house, Chetak Marg, Opp. SBI bank, Udaipur
Contact Number: 98292 20362, 95495 51335
BANJARA
Banjara

 is a restaurant, serving one of the best and delicious delicacies in Udaipur. 

The musical restaurant also is famous for its live music in different genres like Rock, Bollywood, Classical, Folk, Sufi, etc. with aesthetic interiors and aromatic ambiance inculcating different architectural styles. 

With meeting the aspirations of all the generations, Banjara also ensures to keep a casual culture and creates a liberating and tension-free environment.

Some of Banjara's famous and exquisite dishes are:-

Main Course- Paneer Pakiza; Chinese- Gold Coin with Honey chilly Sauce; Pizza- Fresh Farm and Capri; Fries- RJ27; Mocktail – Cold Todi.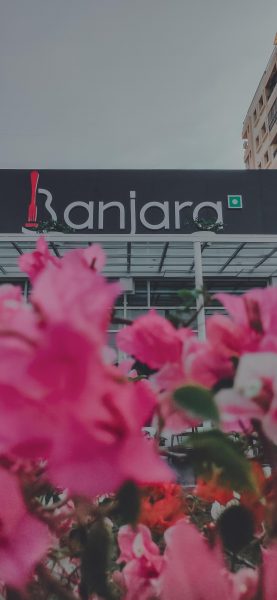 Address: Near Archi Arihant Apartment, On JK Paras Road, Shobhagpura, Udaipur
Contact Number: 93211 07641
MILLETS OF MEWAR
Millets of Mewar

 with a motto of '

जसो अन्न वासो मन

', believes in serving healthy food on the plates.

Reflecting the traditional culture of India, the cuisines are made with the utmost authenticity of the culture and heritage we possess.

To support other local small business owners and farmers, the restaurant uses locally sourced and produced, organically grown ingredients, wherever and whenever possible.

The restaurant serves local millets, Rajasthani dishes, vegan, gluten-free, raw food, less oil and organic dishes.

With an incline towards healthy food, Millets of Mewar also promotes traditional Indian food like kebabs, paneer butter masala, sizzlers, etc.

The signature dishes are:

Millet veg Tikki

Special millet base pizza

Quinoa veg & cheese tarts

Millet pancake

Millet bhel chat

Authentic gluten-free pad thai noodles

vegan smoothies

And specialized dietary food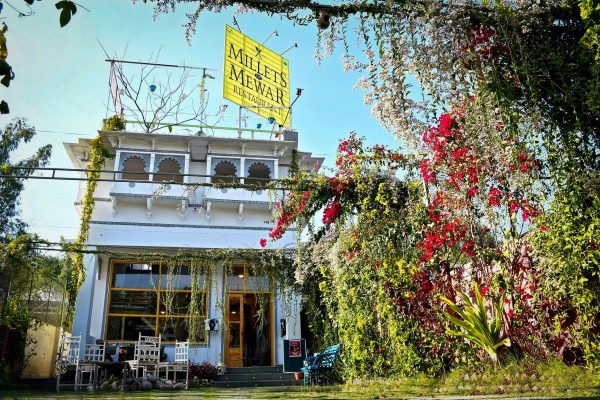 Address: 25, Near Biological Park , Sajjangarh (Monsoon Palace) , Udaipur
Contact Number: 87693 48440, 99284 43548
HELLO BOHO CAFE
Hello Boho Cafe

 is a place to savor and relish the best of food and serene in the city of lakes.

The cafe is located at the beautiful lakeside, Gangaur Ghat.

The ambiance is something one can completely be in awe of. The boho looks make the cafe very much distinct and is comforting in a very palatable way.

The rooftop helps the visitors capture the scenic Udaipur with a cold beer and mouth-watering and must-try delicacies like their smoothies, pizzas, shakes, etc.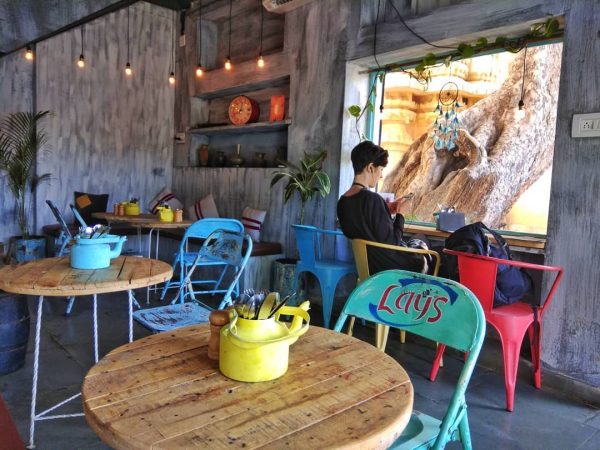 Address: A/5 Hello Boho Cafe, Behind Zostel, Purohit Ji Ka Kuhra, Imli Ghat, Chandpole, Udaipur
Contact Number: 95300 95311, 80035 88837
DHEERGARH ROOFTOP RESTAURANT
Dheergarh Rooftop Restaurant

 is the highest rooftop restaurant in Udaipur, the city of lakes.

The restaurant offers a majestic view of the monsoon palace i.e. Sajjangarh, with the mystical serene waters of the Lake Pichola and Fateh Sagar.

At Dheergarh, one can relish the experience of candlelight dinners, traditional and multiple cuisine options.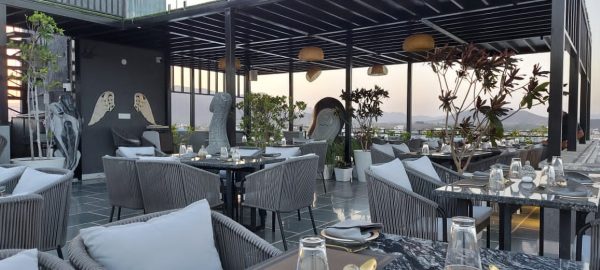 Address: D – 26, Trident Road, Haridas Ji Ki Magri, Udaipur
Contact Number: 77370 37669
BOUGAINVILLEA TERRACE BY THE LAKE
Nestled on the shores of Fateh Sagar lake,

Bougainvillea Terrace by the lake

is a rooftop restaurant that seamlessly blends with the surrounding landscape to showcase the beauty of the city at its best.

The restaurant believes in showcasing the concept of co-existing with nature. The interiors cascading with the bougainvilleas perfectly fit with the ambiance of the restaurant.

The bar and the restaurant have sumptuous offerings on the menu, designed by expert chefs, that have something to suit everybody's taste.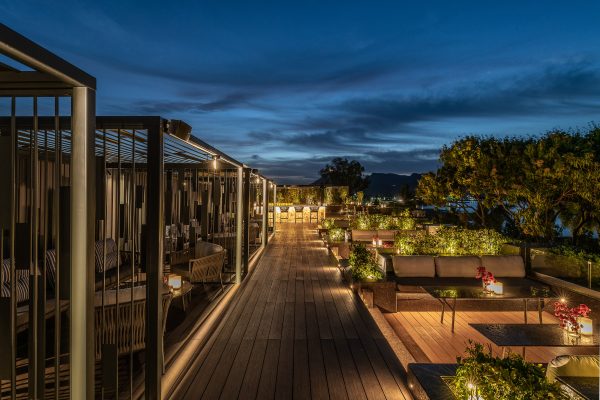 Address: Hotel Lakend, Fatehsagar Lakeshore, Alkapuri, Udaipur.
Contact Number: 70731 99906
GRASSWOOD CAFE
Grasswood cafe is one of the best solutions for all your gastronomical needs.

The cafe is located in the beautiful old city of Udaipur and provides an extensive, mesmerizing view of Lake Pichola and the striking Aravallis to the visitors.

Experience the enthralling candlelight evening with soothing music, here. This place never fails to romanticize the sereneness of the city of lakes.

The cafe is famous for its coffee. Other than that, if you're a foodie and like to experiment with cuisine, then this place is for you.

Lal maas and lachha paratha are the must-try dishes at the cafe.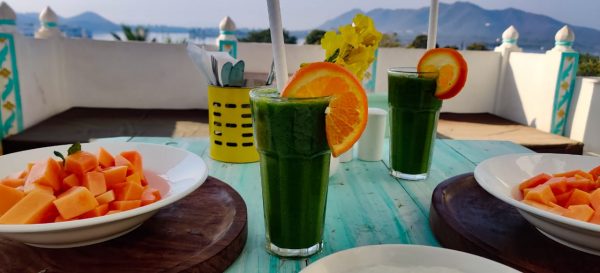 Address: 63 Grasswoodcafe, Above Nirvana Haveli, Next to Leela Palace Main Gate, Chandpole, Udaipur.
Contact Number:  95300 95311, 80035 88837
Your mouth must be watering by now and your mobile phone might be going crazy to click in these beautiful restaurants and cafes. So, now no waiting! It's time to visit these instagrammable cafes and restaurants in Udaipur and tingle your taste buds with the rejuvenating cuisines.
If you want a restaurant or cafe to get featured in this list, then send the details on nivedita@udaipurblog.com.