Forum Purple Run is India's first-ever run organized by Forum group with a motive of creating awareness about Alzheimer's disease. This run is held to create a sense of consciousness, sympathy, and poise towards this disease. The main aim behind the run is to raise create awareness about Alzheimer's disease so that people can identify the disease at the correct time and procure the necessary treatment.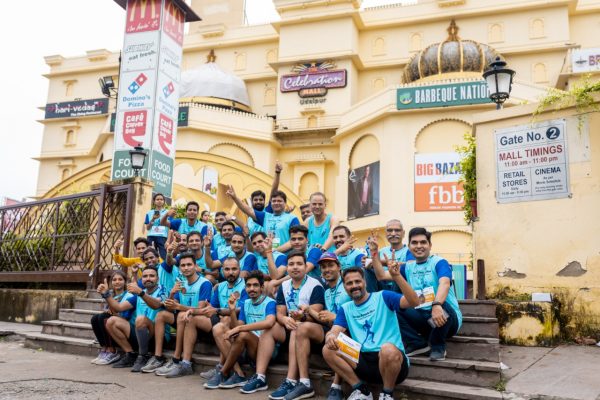 This year, Forum Purple Run was organized on 15 September'19 across 8 Malls situated in 6 Major Cities. Below mentioned is the list of the malls, which organized Forum Purple Run:
Forum Mall Koramangala, Bangalore
Forum Neighbourhood Mall, Bangalore
Forum Shantiniketan, Bengaluru
Forum Vijaya Mall, Chennai
Forum Fiza Mall, Mangalore
Forum Sujana Mall, Hyderabad
Forum Centre City, Mysore
Forum Celebration Mall, Udaipur
Unprecedented enthusiasm was seen among the Udaipurites towards this run. Around 1300 people participated including people aged 6 to 70. Each one of them participated with great enthusiasm. The run commenced at 6:00 am from flag off, which started from the Celebration Mall and finished again at the Celebration Mall via RK Circle, Shobhagpura Circle, 100 Feet Road.
Winners:
Under Men's category – First position was bagged by Rajendra Vyas, second by Pannalal Kharadi, and third by Rambharosh.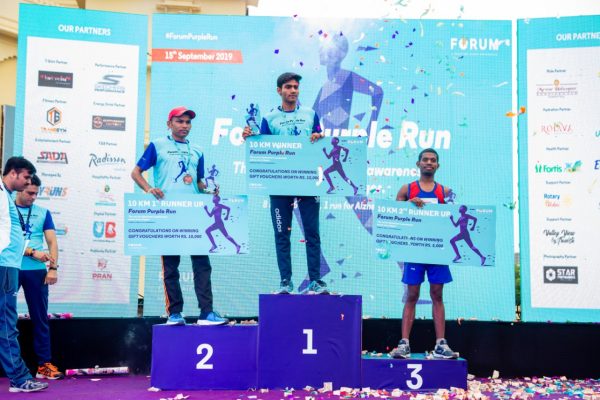 Under Women's category – First positioned was bagged by Sunita Jat, second by Ritu Kumari Sharma, and third by Bishnu Kumari.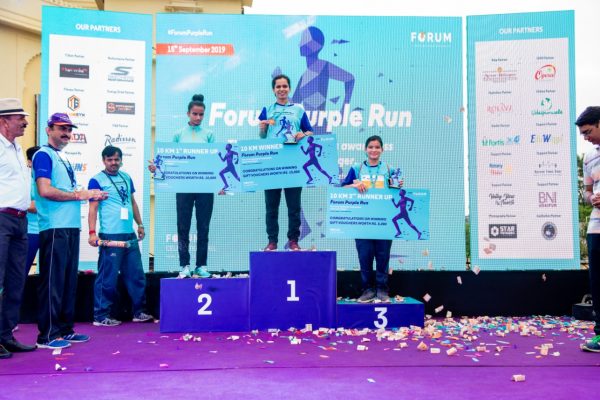 Under Men's category – First position was bagged by Praveen Kumar, second by Gopal Lal Kumawat, and third by Gulshan Meena.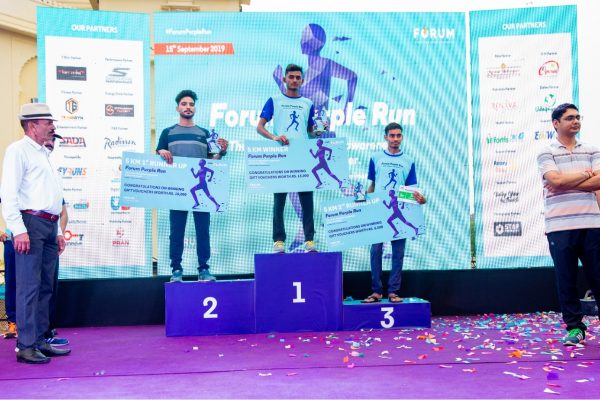 Under Women's category – First position was bagged by Kiran Janwa, second by Lalita Vyas, and third by Dimple Lohar. The winners were awarded medals.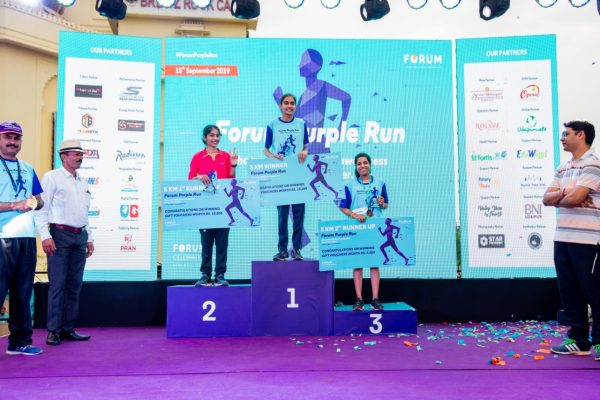 Special Guest of Honour for the event DP Dadhich, Circle Inspector, Sukher and Chief Guest Ankit Singh Ji, Commissioner Municipal Corporation congratulated the winners. The winners were awarded medals and trophies. In addition, the winners and runner-ups received gift vouchers worth Rs.1.20 lakh.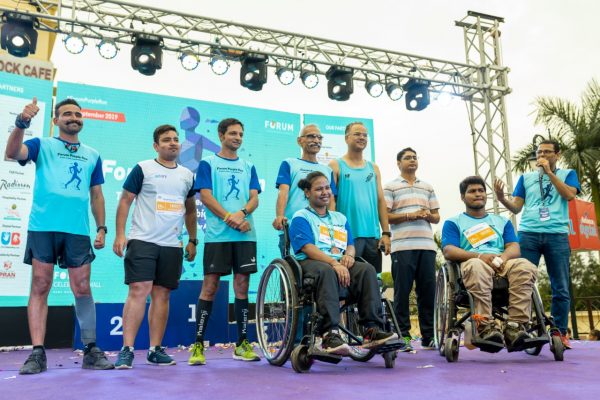 It is noteworthy that the Forum Purple Run event has simultaneously held such a great initiative across 8 malls situated in 6 different cities of the country.