"
There is no sincere love than the love of food
."  – George Bernard Shaw
Most people cherish monsoons because of its rain and the heart-pleasing weather, while there are others, like me who crave, crave and just crave for food. UdaipurBlog knowing this, successfully conducted the most awaited event Udaipur Food Drive 2019, which was its 3rd edition. Also, UdaipurBlog which has always nurtured innovative ideas to bring people together, be it ULF (Udaipur light festival), UBPhotowalk, fashion contest, or any other event, the central idea has remained the same for years – let's connect.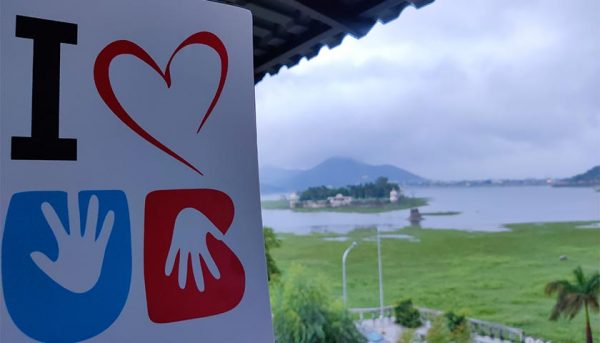 Food Drive ("food+drive") is one such amazing event which provides a platform for food enthusiasts to connect & share their experiences, amazing food journeys, and explore the unexplored world of flavors.
Let's know how this started- 
It was a Saturday evening, and the Udaipur folks were in a weekend mood. The sun was playing hide and seek with clouds, while the drizzling rain was in no mood to stop even for a while, whereas the clouds were resting on every big and small hill around Udaipur to make people come out of their houses and get selfies with them. This was the time when team UdaipurBlog was uniting people from all spheres of life to share a common table and feast on toothsome food at different corners of the town.
Our first stop was Twist Bar and Lounge. This spectacular place is located near Shobhagpura circle and offers the perfect ambience for anyone looking to hang out with friends and family. In no time, the place was occupied with more than 40 food lovers, all excited and ready to eat. Soon the staff at Twist emerged with the food which not only tasted heavenly but also looked spectacular. Everywhere you could see was people eagerly waiting to grab a quick bite.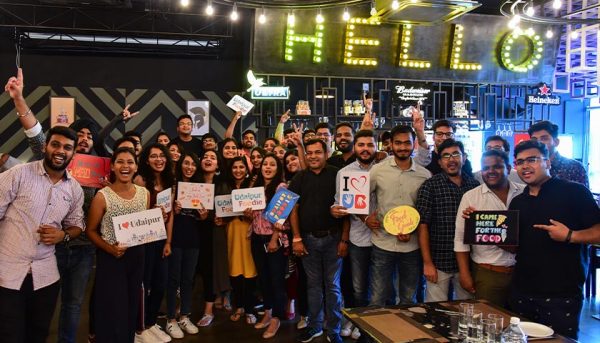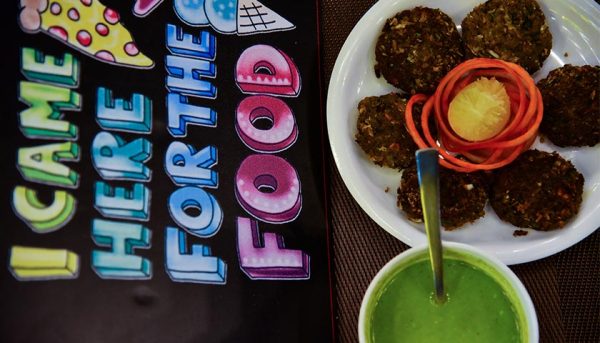 Next we drove to The Bungalow, a multi-cuisine restaurant located near Sukhadia Circle. The much-needed warmth due to the rainy season was provided, not only by the place's ambiance but also the service and humbleness of the staff. Upon arrival, we were greeted with a welcome drink. After a small introduction about the place and its history, the food was served. The fusion of different cuisines definitely caught our attention but the Veg Pad Thai Noodles, in particular, stole our hearts.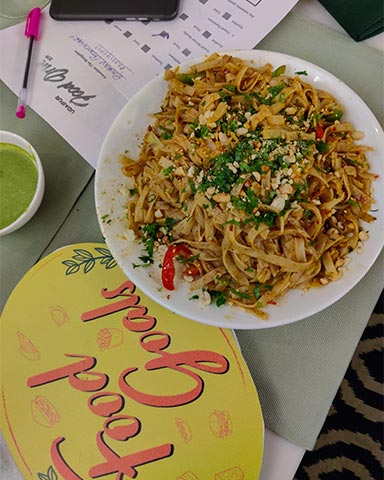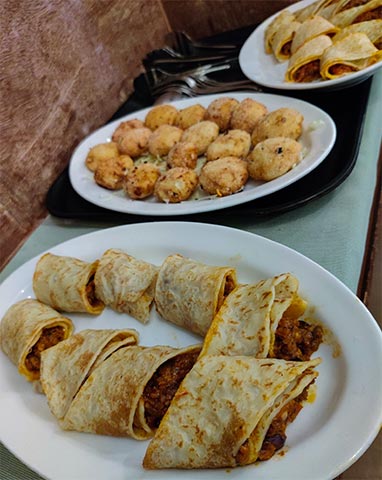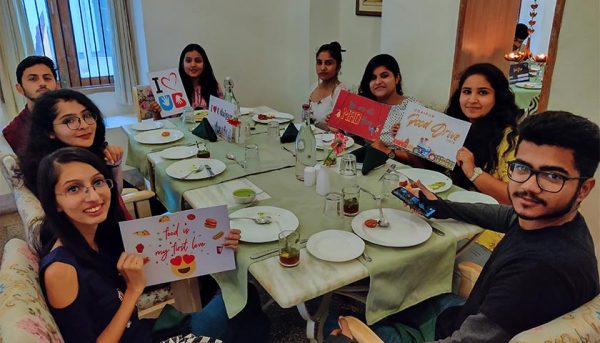 It's said that 'all is well that ends well', and our last destination did just that. Panna Vilas Rooftop Restaurant  is a beautiful property that offers a mesmerizing view of Lake Fateh Sagar. The alluring ambience of the place was complemented with the flavorful food that was served. The Chicken Banjara, which they say is the queen of their menu, took the limelight. The tandoori aroma was enough to trigger the mood and taste buds of all foodies. No doubt, the food was sumptuous together with the atmosphere it offered.
When the weather is on its full charm and the soul is filled with so many flavors, how could one forget to seize the moment? All the attendees flooded their phones and cameras with hundreds and thousands of selfies and images of food, beautiful faces in binging mood and of course the picturesque views. Here are some of the memories compiled for you: