He is a Distinguished Medi Entrepreneur, Renowned Business Leader, World Record Holder, National Award Winner, and IIM Gold Medalist
Dr Arvinder Singh from Udaipur, Rajasthan has recently become the chairman of the International Board of Cosmetic Dermatologists (IBCD), London United Kingdom recently and in this way, he will be bringing international standards of Clinical Cosmetology and Aesthetics training in India and Asian Countries.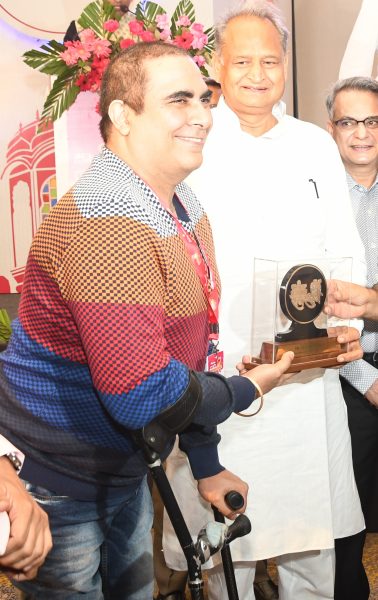 Highlights of Dr Arvinder Singh
CMD and CEO of Arth Group ( Arth Diagnostics, Arth Skin and Fitness and Arth Marudhar Skin and Cosmetics)
Founder and Chairman of International Board of Cosmetic Dermatologist (IBCD), London, UK
Founder and Chairman of Institute of Aesthetic Medicine, Cosmetology and LASER (IAMCL)
World Record Holder and Gold Medalist postgraduate medical doctor as International Board-Certified Cosmetic Dermatologist, Aesthetic Physician and Clinical Pathologist.
Board Member and Head of International Faculty of 'International Education Board' for Aesthetics and Cosmetology, London, United Kingdom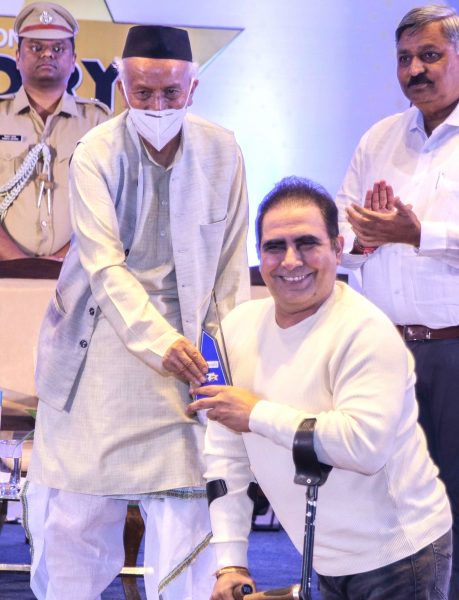 The efforts have been recognized in terms of various awards for Cosmetic Dermatology and Face Aesthetics at National and State Level by Chief Minister, Health Minister and Governor of State of Rajasthan and Maharashtra.
Certified as International Grand Master of Training in field of Aesthetics and Cosmetology from UK.
Holding record of only doctor achieving Gold Medal in MBA from Indian Institute of Management (IIM). Also trained and certified from Oxford, United Kingdom in education management.
Published 11 research papers in National and International journals and two books ("Doctor and Law" & "Ten Tools to Creative Genius")
Have specialized in facial aesthetics with special interests in procedures like Botox, Fillers, vampire facial and Nonsurgical Face Thread Lift.
Trained in field of Cosmetic Dermatology and Aesthetics from Canadian Board of Aesthetic Medicine, American Association of Aesthetic Medicine, Sweden Academy of Aesthetics, American Council of Aesthetics, German University and Indian Society of Aesthetic Medicine.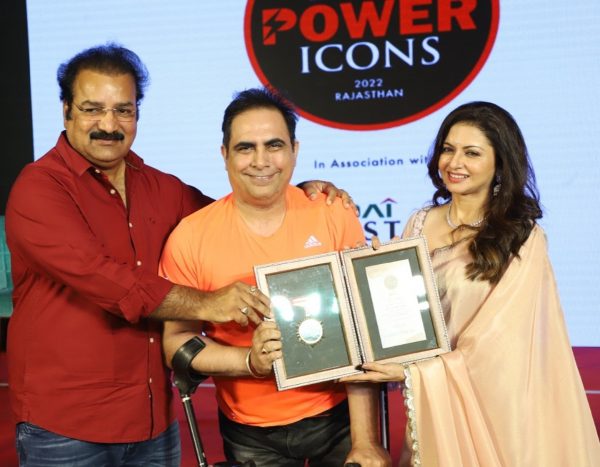 Specialized in Medical law and done LLB. Also trained as Commercial Mediator, Arbitrator and International Negotiator by Indian Institute of Arbitration and Mediation (IIAM). Registered and Qualified from Chartered Institute of Arbitration (CiArb), London, United Kingdom
Gold Medalist in Pistol shooting (para) at Rajasthan state.
Having vast experience of working as entrepreneur and in corporate culture in senior position as vice president and national head.
Public Speaker and delivered thousands of motivational speeches and medical seminars across India and abroad. Have taken role as International Brand Ambassador in multinational companies Woxmen and Horiba
Received national awards as Business Leader, Young Entrepreneur, Researcher and Academician.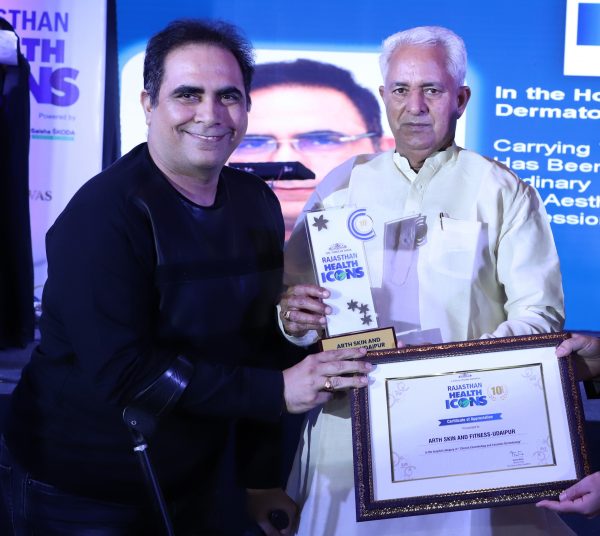 Dr Arvinder Singh will be soon providing the education in field of Cosmetic Dermatology, Clinical Cosmetology and Medical Aesthetics. Not only clinical aspects but he will be providing step by step guidelines that how to run and grow your business of clinical aesthetics and cosmetology and how doctors can run their clinics for enhanced profitability.