Coronavirus, a new deadly virus has killed more than one hundred people in China and has infected thousands across the world. Countries like Hong Kong, Australia, Thailand, France, Japan, Taiwan, Singapore, Vietnam, Nepal, South Korea have reported confirmed cases of this deadly virus.
However, as of now, no confirmed cases have been detected in India. Although, few suspected cases have been put under isolation in Delhi's Ram Manohar Lohia Hospital.
This ongoing outbreak of the fatal coronavirus originated in China's Wuhan city. The deadly virus has claimed more than a hundred lives so far.
What is Coronavirus?
The Wuhan Coronavirus which is also called as 2019 novel coronavirus (2019-nCoV) is a family of viruses in human that can cause a range of illnesses including cough, cold, fever, breathlessness etc.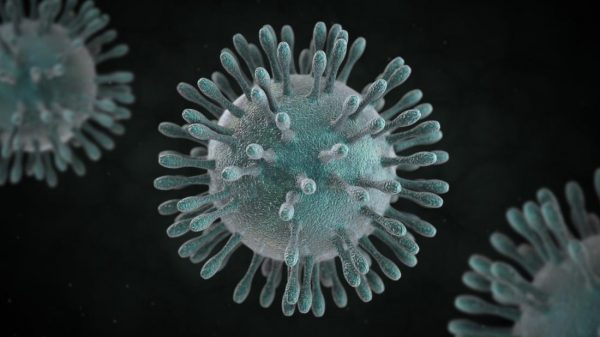 The name of the virus, corona, comes from its shape which looks like the outer layer of the sun's atmosphere during a total solar eclipse.
What are the symptoms of coronavirus infection?
The common symptom of coronavirus infection includes fever, cough and breathlessness. Although the symptoms depend upon the type of infectant, some of the common signs include:
Fever
Cough
Breathing trouble
Shortness of breath
Pneumonia
Vomiting
Diarrhoea
The first case of coronavirus was detected after mysterious pneumonia cases were reported in China.
What precaution should be taken?
The basic precaution recommended by the World Health Organisation (WHO) includes good hygiene and staying away from infectious people.
Wash your hands frequently
Cover your mouth while coughing and sneezing
Avoid close contact with people showing cough and cold symptoms
Do not eat a raw or undercooked animal product
Besides, WHO also recommends avoiding travelling to China if not essential.
Indians who are feeling unwell while in China or who have recently returned from China must promptly seek medical help.
India's take on coronavirus outburst
The Indian government is preparing to evacuate citizens from China after the outburst of this deadly virus. The central government has also set 24×7 helpline number to attend queries about novel coronavirus.
Anyone seeking help or information can call on the national helpline no: +91-1123978046
The Airport Authority has designated twenty thermal screening options at the various airports including New Delhi, Kolkata, Mumbai, Chennai, Bengaluru, Kochi and Hyderabad.
Health Ministry of India has published several guidelines for healthcare practitioners on its Disease Alert page.
Udaipur's preparedness on Coronavirus
Udaipur's Medical Education Department and Medical and Health Department are on alert following the suspected cases admitted in Jaipur and Madhya Pradesh.
City's RNT Medical College has designated an isolation ward in the skin department of the hospital for any suspected patients.
Treatment for coronavirus
As of now, there is no prescribed treatment or vaccine available for coronavirus treatment. The virus has its own course and subsides on its own.
Patients who are infected with coronavirus need to be kept in isolation and must take proper rest along with the prescribed medication in order to recover effectively.
Rest, medicine and the right food are important for recovery from coronavirus.