As the cold wave intensifies in the state, dropping the temperature further, the District Administration has instructed all the private and government school to begin their classes only after 9 AM. According to the notice, the schools will have to follow the guidelines till December 24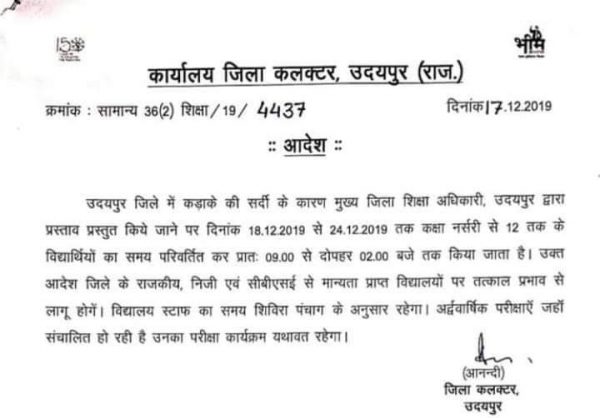 Schools and parents, both have welcomed the decision, since the new timing will give some relaxation from the early morning chill.
On Tuesday, the minimum temperature recorded in Udaipur was 7 degree Celcius while shivering cold wave continued throughout the day. According to the Meteorological Department, the temperature will remain low in the coming days.