Famous for its unmatched beauty, rich culture and royal history, Udaipur is a dream destination for many people. But a trip to this fascinating city is not complete without trying out authentic Rajasthani cuisine. The city is every food lover's paradise. The royal cuisine includes the popular daal bati churma, baajre ki roti, gatte ki sabzi, laal maas, and Mohan Maas, snacks include pyaaz kachori, Mirchi vada, kalmi vada and the mouth-watering sweet dishes are ghevar, imarti, baalushahi and kalakand.
Now, the most important question arises, where can you find these appetizing and flavoursome dishes. Don't worry. we are here to help you out with it.
This list explores Udaipur's best restaurants and eateries where you can satisfy your cravings for Rajasthani cuisine.
1.) Udaipur Traditional Restaurant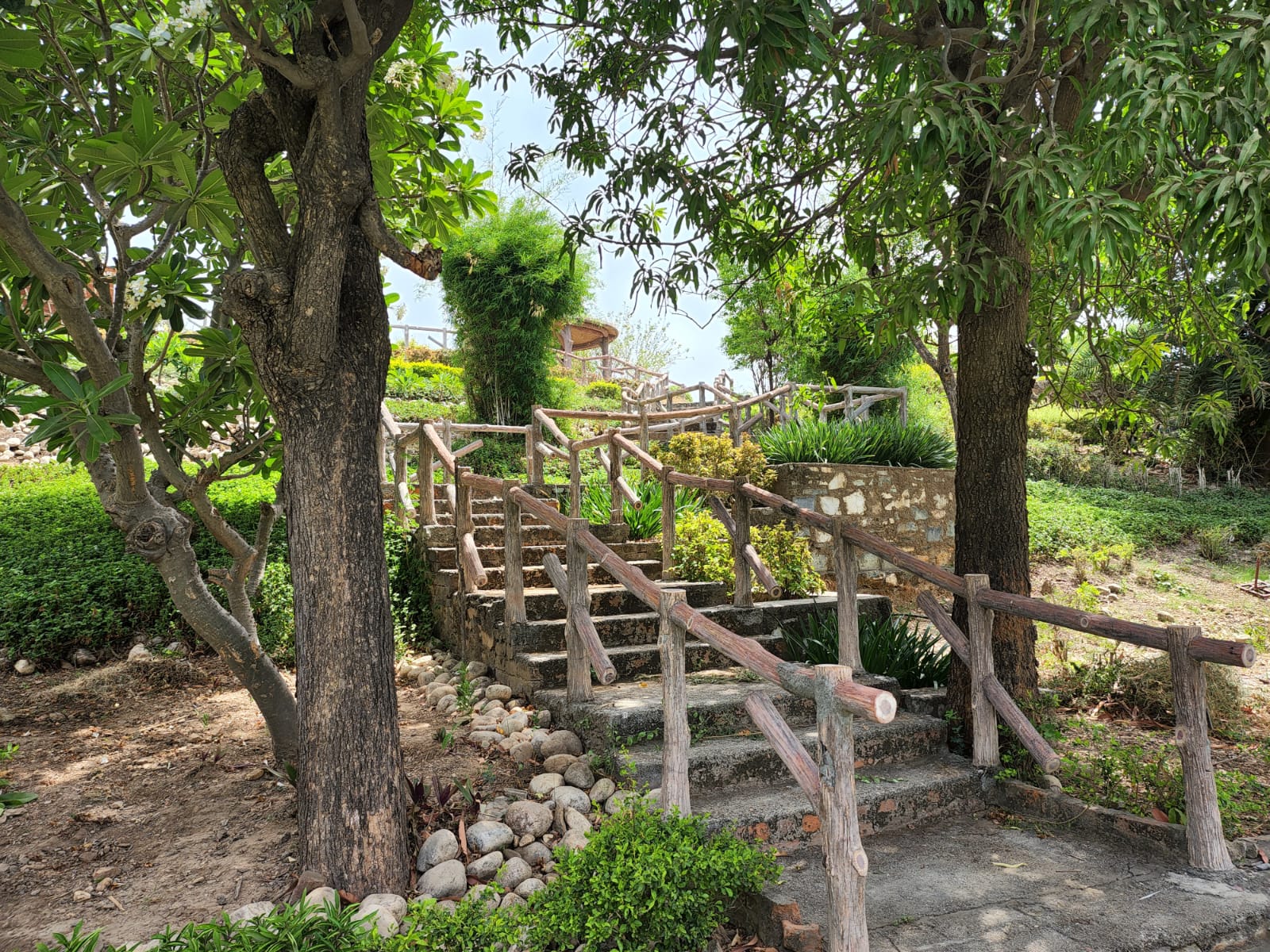 Udaipur Traditional Restaurant, is one of the most celebrated eateries nestled at Shilpgram Road Corner, Near Jain Farm. With a serene ambience coupled with decadent food, this restaurant offers, traditional Rajasthani delicacies on an open-air patio under the star-studded sky. Although, there are plenty of eateries in Udaipur where you may spoil your taste buds, but Udaipur Traditional Restaurant is the place to go if you think that " food tastes better when accompanied by beautiful surroundings. The environment completely isolates you from the city's bustle. Snack on Lip-smacking baked delicacies and other Indian specialities, and indulge yourself in their seasonally-inspired cuisines. Udaipur Traditional Restaurant is a must-visit place in Udaipur because of its wonderful food, warm hospitality, and diverse setting.
Price: Rs 1000 for two (Approx.)
Address: Rani Road, Shilpgram Road Corner Near Jain Farm – 313001, Udaipur, Rajasthan
2.) Traditional Khana Restaurant
As the name itself suggests, the place serves tempting and genuine Rajasthani food. The place recently garnered eyeballs as it serves the food in a true Rajasthani style which is well appreciated by the customers.
Price: Rs. 1000 for two (approx.)
Address: 48-D, Panchwati, Adjoining R Kay Mall, Panchwati Circle, Udaipur.
3.) Ambrai, Amet Haveli
Non-veg lovers unite, this is indeed one of the best places to have delicious non-vegetarian Rajasthani cuisine. Mutton Rana and Chicken Jhangari are a must-have. Although, the place is a bit expensive the food and the mesmerizing lakeside view won't disappoint you.
Price: Rs. 1700 for two (approx.)
Address: Amet Haveli, outside Ambamata scheme-A road, Chandpole, Udaipur.
4.) Santosh Bhojanalaya
Santosh Bhojnalaya is best known for serving one of the most famous dishes of Rajasthan, Dal Bati churma. It is a one-stop destination for every person who loves to eat Rajasthani food. Every tourist and even native should make a visit to this place so that they can experience a true taste of Rajasthan's most popular dish.
Price: Rs. 320 for two (unlimited)
Address: Surajpole, Near SBBJ Bank, Udaipur.
5.) Apni Dhani

Apni Dhani is a theme-based restaurant that serves only Rajasthani cuisine. The warm welcome and royal hospitality drool you over. People can also enjoy and watch a puppet show, Rajasthani Kalbeliya dance, ghoomar and other folk music as well.
Price- Rs. 350 per person (approx.)
Address: Pratap Nagar, Udaipur.
6.) Tribute Restaurant
The restaurant has garnered a decent number of fans thanks to its flavorsome non-veg food and friendly service. The beautiful lakeside view acts as an icing on the cake.
Price: Rs. 1500 for two (approx.)
Address: 89/B behind Monika Complex, near Ambamata temple, Rang Sagar, Udaipur.
7.) Krishna Dal Bati Restro
If its Dal Bati you crave for, then Krishna restaurant is the place you cannot afford to miss, especially with the affordable prices of the dishes on the menu.
Price- Rs. 500 for two (unlimited).
Address: 17, first floor, Jal darshan market, Gulab bagh road, city centre, Udaipur.
8.) Gordhan Thal
If you are a fan of thaali then you should definitely visit this place as they serve delicious Rajasthani thaali. People often make a visit to this place with their families.
Price- Rs. 600 for two (approx.)
Address: 32, Shopping centre, city station road, Udiapole, Udaipur.
9.) Natraj Dining Hall and Restaurant
The most popular name in the list, from families to friends to solo foreign travellers and tourists, all make their way to Natraj. The place serves perfect Rajasthani and Gujarati thali. Almost every locality have visited this place at least once.
Price- Rs. 440 for two (approx.)
Address: 22-24 City Station Road, near Railway station, Udiapole, Udaipur.
Now that you know these amazing places in Udaipur that serve Rajasthani food, you stand a fair chance to placate your hunger and satisfy your craving for awesome Rajasthani food.
This was just a short and sweet list of the best places to eat Rajasthani food in Udaipur. Do share your opinion with us, we'd love to hear from you.