Come winter and people around the city are heading to one of the best and the biggest malls of Udaipur, Forum Celebration Mall. The most happening mall of the city is all set to kick-off the holiday season with the exciting Christmas sale and over-the-top decorations making your shopping and holidaying all the more fun.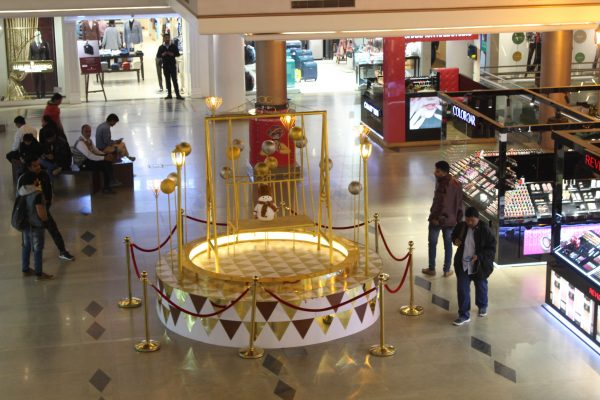 The most cherished Christmas Festival has given the mall, an all-new Avatar. Forum Celebration Mall has changed into a fascinating Christmas Wonderland.
Forum Christmas Wonderland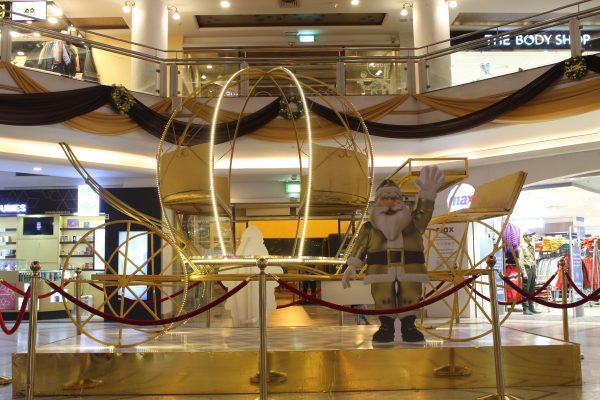 The patron of Christmas, Santa Claus has come to this Christmas Wonderland at Forum Celebration Mall to shower us with some exciting and mind-blowing offers for our winter shopping. Santa's Magical Journey has taken a stop at Forum Christmas Wonderland and he has got with him a Wheel of Wishes and a magical Rotating Christmas Tree.
What's this???
Wheels of Wishes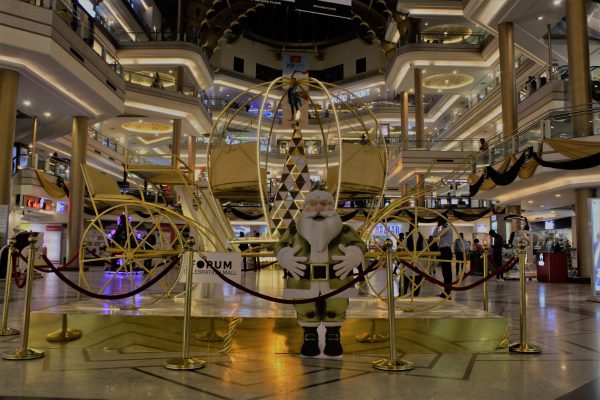 Santa has got this magical Wheel of Wishes to make your wishes come true as you shop at the Forum Celebration Mall. Shop for Rs. 7500/- or above and you get to spin the magical Wheel of Wishes that makes you win an exciting gift and amazing gift vouchers. The more you will shop the more gifts Santa will shower you with.
Rotating Christmas Tree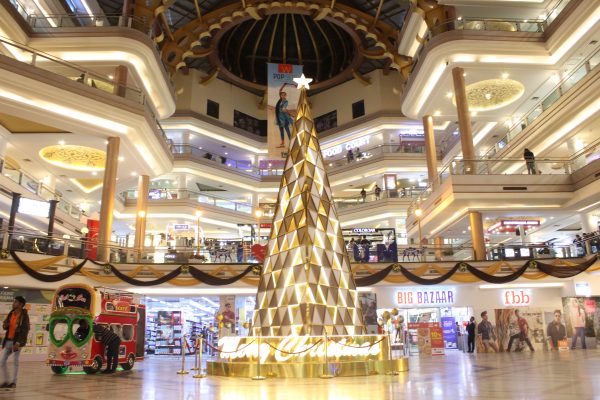 The mesmerizing decor at Forum Celebration Mall is upscale and interactive. As mentioned, the entire mall has been converted into Forum Christmas Wonderland where every corner is decorated to give you a perfect 'Christmas Selfie'. Don't forget to click yourself with the twirling Christmas Tree for a glamorous picture.
And there is something more…
You get an opportunity to become a Santa for someone too!
Forum Celebration Mall has partnered with Seva Mandir to share the joy of the festival with the underprivileged children from Udaipur, through a 'Wish Tree'. The beautiful 'wish tree' will share the wishes of these underprivileged children and will give you an opportunity to become a Santa for them and fulfil their wishes.
So, this Christmas season, all the fun has come down at Forum Celebration Mall for you to have a fun-filled, glittery and joyful Christmas.
Take your friends, kids and family at Forum Celebration Mall to make and have a Merry Christmas!!