Ghasiteram is a fictional name of a sweet shop based in Udaipur as featured in the Bollywood movie Angrezi Medium starring Irrfan Khan, Kareena Kapoor Khan and Radhika Madan and directed by Homi Adajania.
The director wanted to portray Irrfan's character as a man from a small town and therefore identified Udaipur as the best location to show the peaceful life of the small businessmen in a city.
Irrfan has been portrayed as the owner of this small sweet shop chain named Ghasiteram Mishthan Bhandar (GMB), which is based in a small town of Udaipur.
Although Udaipur city, in reality, does not have any shop named Ghasiteram Sweets or Ghasiteram Mishthan Bhandar Udaipur, in the movie, the shop is featured to be located at Choti Bramhapuri locality in Udaipur where Irrfan was said to staying while shooting the film.
In the film, Irrfan is playing the role of Champak Ji, the owner of the sweet shop owner of Ghasiteram Mishthan Bhandar Udaipur.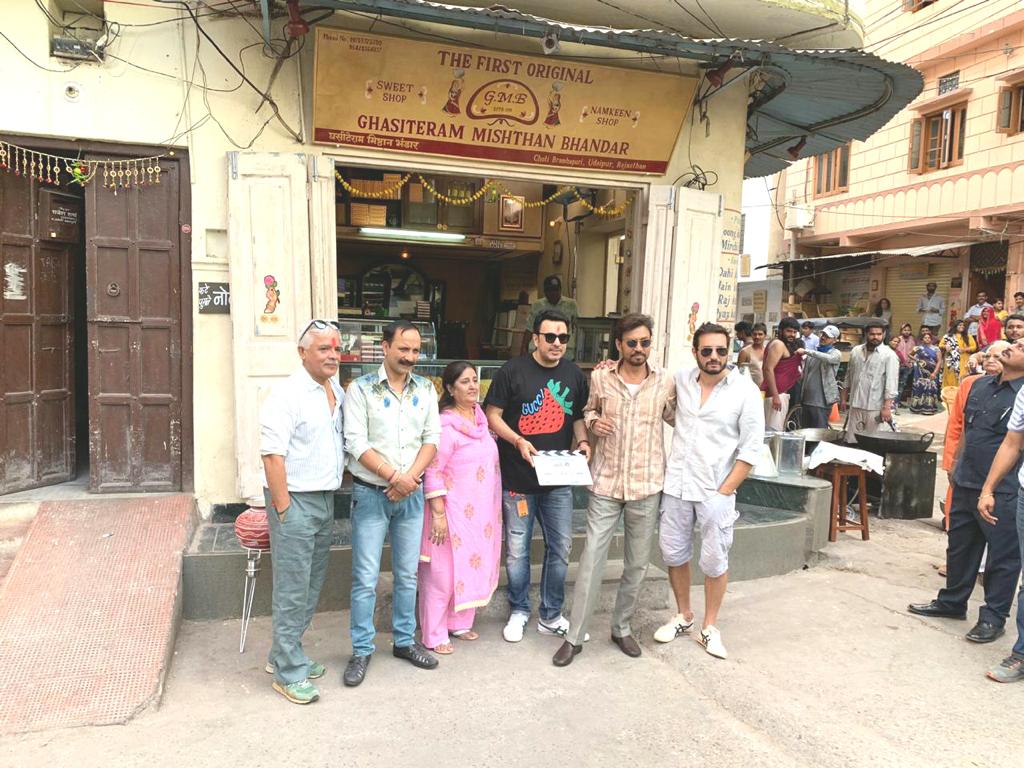 Udaipur is not only a favourite tourist destination but has also become a popular location for a movie shoot. The beauty and culture of the city have added a lot of drama, glam and aesthetic to some of the amazing blockbusters from Bollywood as well as Hollywood. And that is the reason why, from lakes and palaces to the bustling lanes, Udaipur fits perfectly for all types of shots.
It is notable that the line production for this Movie was managed by Sanjay Soni and his Production Company – The Crew Production from Udaipur.