In the midst of a coronavirus epidemic, the district administration on Friday made it mandatory for people to wear masks in public areas. Violation of the directive can lead to legal action under Section 188 of the Indian Penal Code (IPC).
According to the order released by the district authorities in Udaipur, all persons in public places like streets, hospitals, markets, offices, etc must wear a 3-ply mask or cloth mask compulsorily. The order also states that any person who is moving around in his personal or official vehicle must be wearing these masks compulsorily.
Additionally, a person or officer will attend any meeting or go to the workplace wearing the facemasks.
States like UP and Odisha have already made the wearing of masks compulsory in the entire state. In fact, the Odisha Government has even instructed all petrol pumps across major cities to not dispense fuel to anyone who is not found wearing a mask.
An advisory from the health department recommends home-made cotton, double-layer reusable masks for use as the first line of protection. The health ministry has also released guidelines on the specifications for homemade masks.
Check out the guidelines for Homemade Protective Cover for Face and Mouth: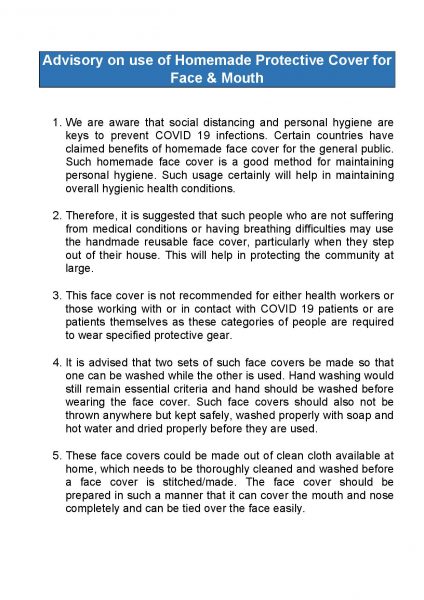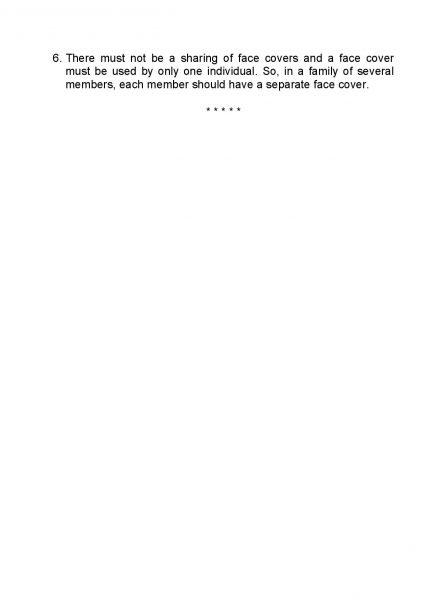 Homemade face cover is a good way for maintaining personal hygiene and its usage would certainly help in maintaining overall hygienic health conditions.
Therefore, the advisory suggests the use of handmade reusable face cover for people who are not suffering from medical conditions or having breathing difficulties. These people must use this mask when they step out of their house.
However, the advisory does not recommend homemade masks for:
Health Workers
Those in contact with COVID-19 Patients
COVID-19 Patients
These categories of people are required to wear specified protective gear.