The government on Monday issued fresh guidelines for the Unlock 2.0 phase that will be in force till July 31. With this, the Government of India has extended the process of phased re-opening of activities across the country.
The new guidelines under the Disaster Management Act, 2005, will re-open more activities in the country in a calibrated manner.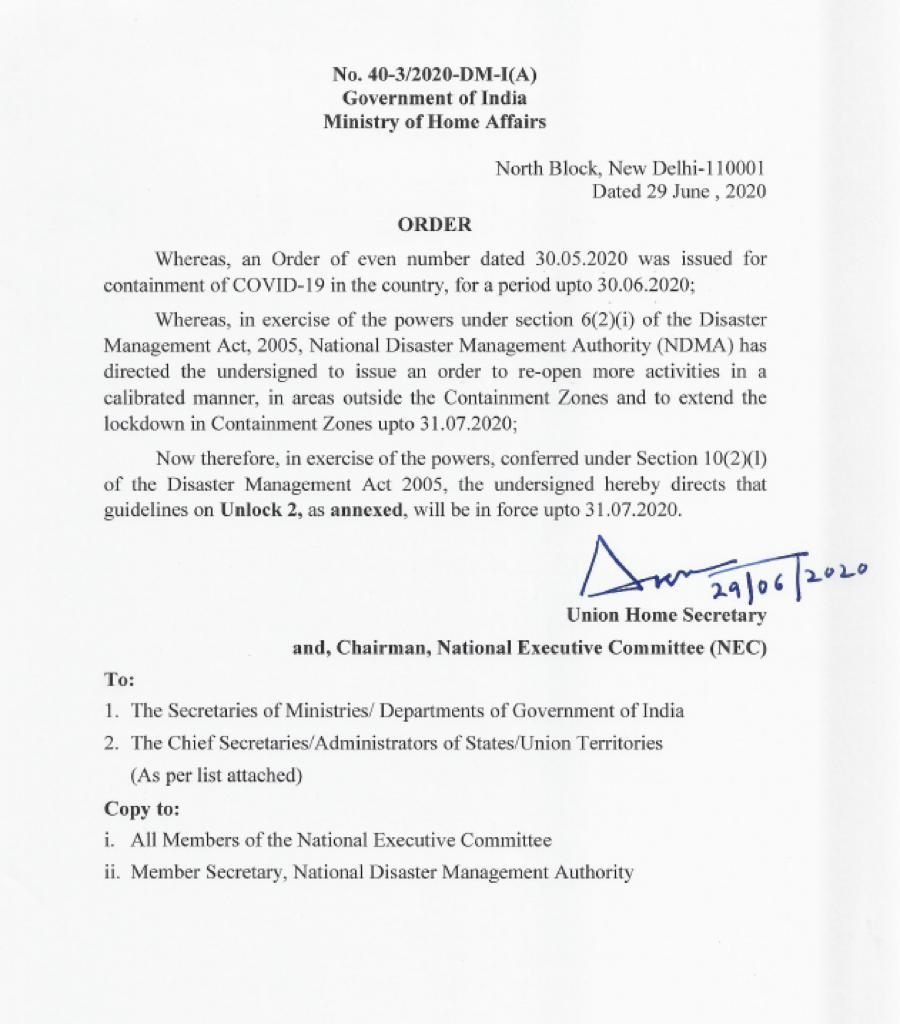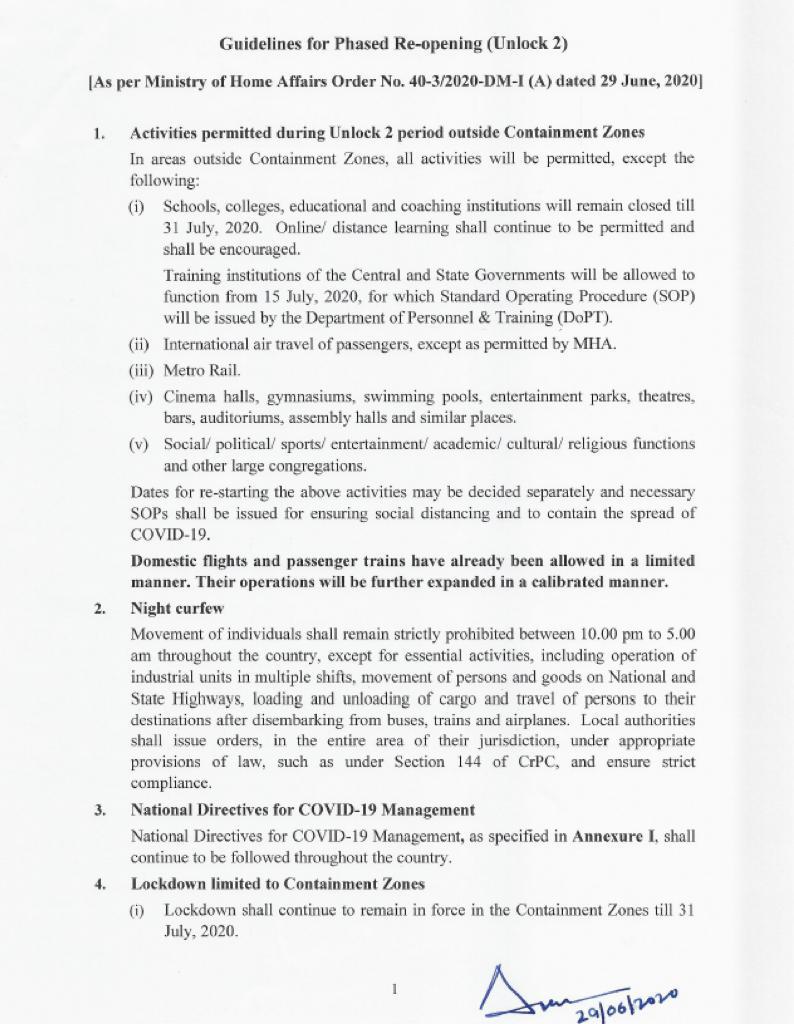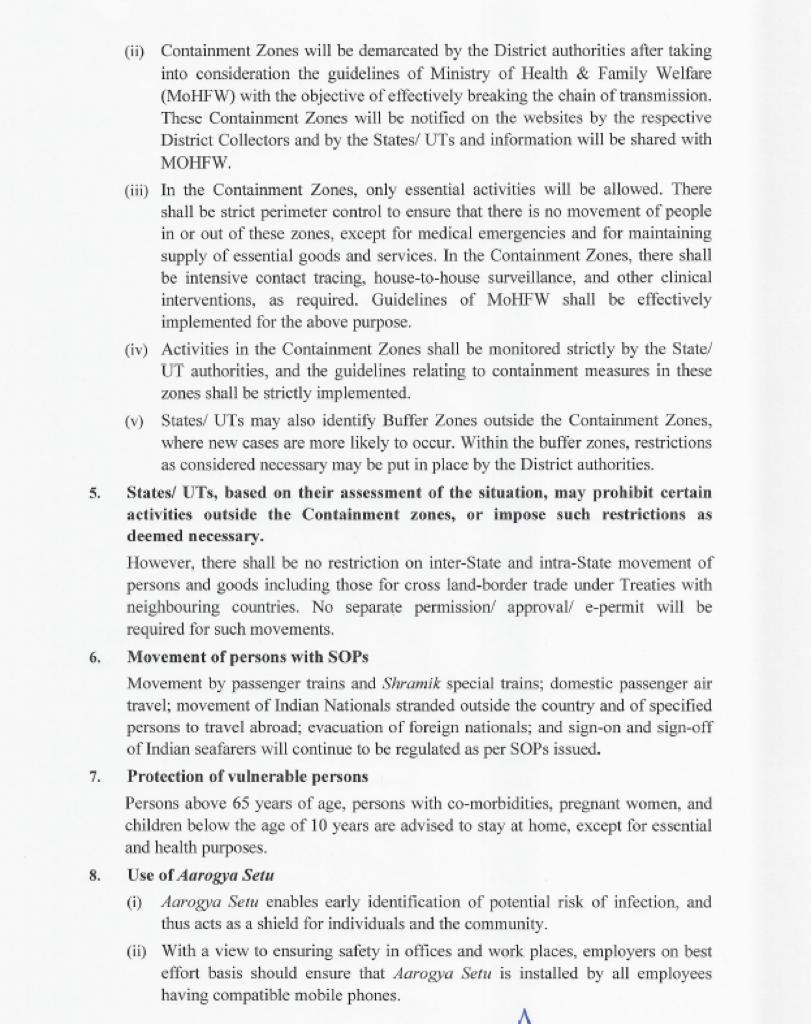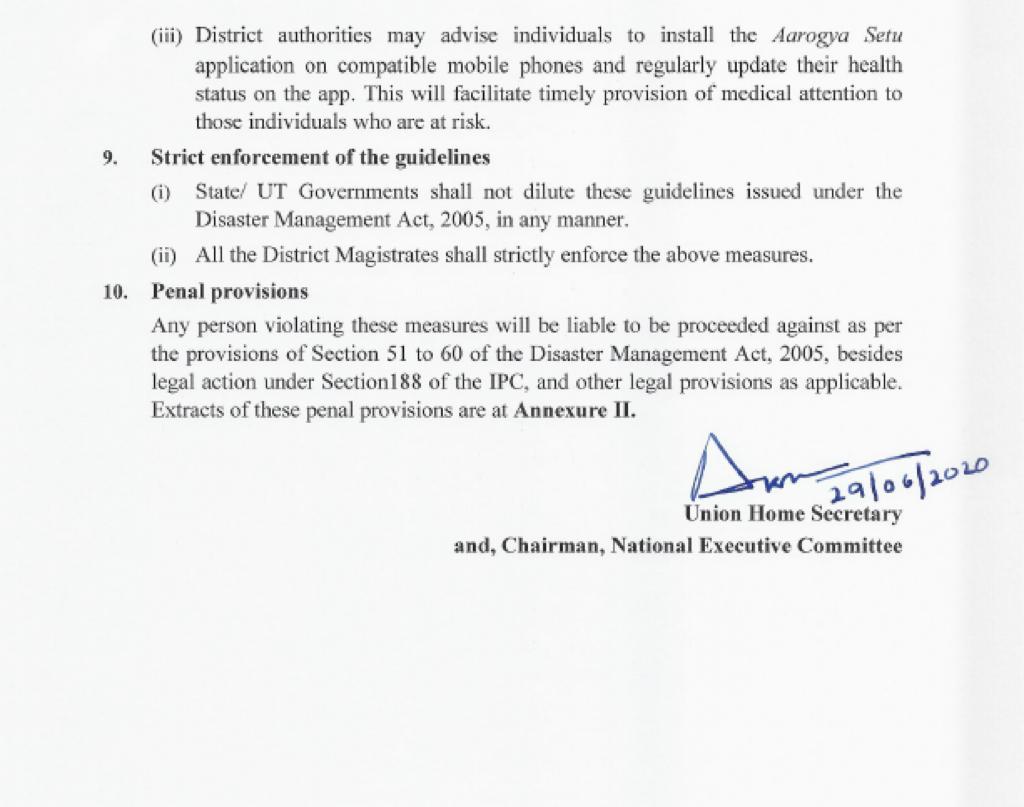 Unlock 2.0 will come into effect on July 1 and extend till the end of the month. The notification was issued a day before Unlock 1.0 guidelines were to expire.
The Ministry of Home Affairs has permitted all the activities outside the containment zones.
However, schools, colleges and other educational institutions will remain closed till July 31, 2020. Online distance learning will continue to be permitted and will be encouraged.
The Central's and State Government's training institutes will be allowed to operate after 15th July 2020. The Department of Personnel and Training (DoPT) will issue the Standard Operating Procedure (SOP) for the same.
The international flight services will remain closed, except those approved by the ministry of home affairs.
Night curfew hours have been reduced. The new timing will be 10 pm to 5 am.
Metro rail, cinemas, gyms, swimming pools, entertainment parks, theatres, auditoriums, assembly halls will remain closed.
Social, political, sports, entertainment, academic, cultural and religious functions will remain prohibited.
The central government is in the process of gradually easing restrictions first imposed in March to contain the spread of coronavirus. The new guidelines issued today for Unlock 2.0 will come into effect from July 1.