Over the years, fashion for women has taken a radical turn. Women's clothing has become more inclusive, and the world is now opening to comfortable clothing. This change has not only been welcomed by the fashion community but the women who are avid travellers. While travelling, women choose comfortable, loose jumpers over skinny jeans, flip-flops over designer boots and baggy blouses over off-shoulder tops.
It's not only the shoes and tops that matter, but also women travel pants play a significant role when on the road. Women's travel pants have become minimal yet stylish. You don't have to worry about getting that picture-perfect shot because with these women travel pants, you'll be Insta famous in no time. 
Dreamy in Blue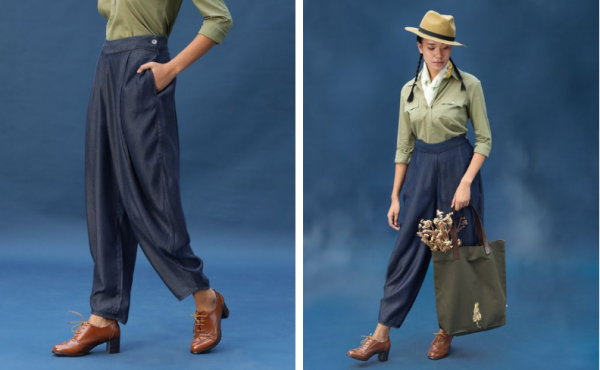 The best part about these women's travel pants is that it easily transforms into office wear as well. The fabric and the silhouette give you plenty of legroom to have your endless adventures without interruptions.  These travel pants feature a comfortable waistband, with subtle draping details and an uneven hemline to give them a classic finish.
Striped Right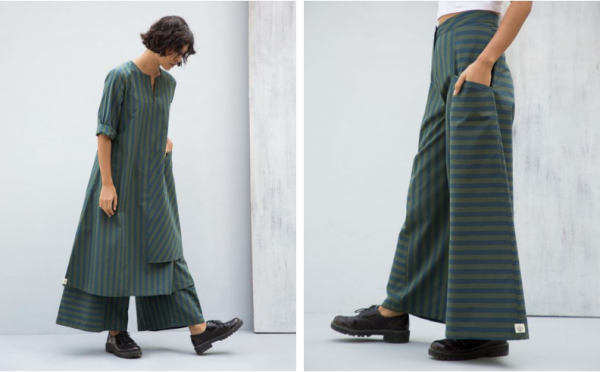 Taking inspiration from the women of today, this travel pant design brings together the two essentials of the modern world – style and comfort. These relaxed pants feature a laid-back taper towards the hem, and the stripes come together to give that ultimate boho-chic vibe. Pair these pants up with a classy white blouse, and you're good to go on your next solo adventure.
Travel in Style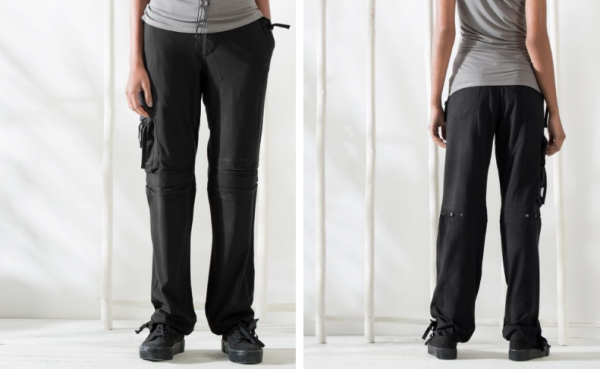 The key to uncovering the secrets of a distant land and its by-lanes is clothing that doesn't limit you but lets you be. These knit cargo pants are a must-have if you like to say, exploring the local markets on foot or going on a hike. The design of these cargo pants comprises two pockets at the back and one in the front – allowing you to keep all your essentials secure while your hands are free to click pictures of that flowy sunset.
Easy-Breezy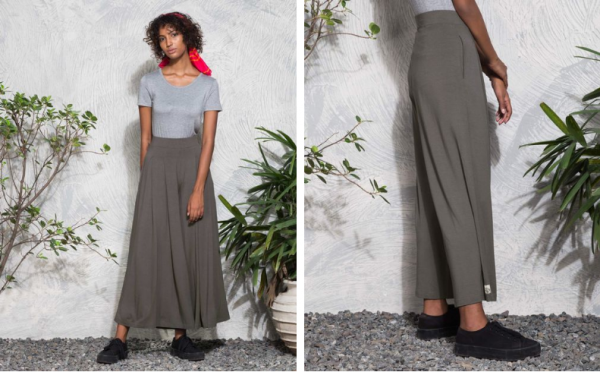 Taking inspiration from the relaxed nuances of beach life and that bluish-grey horizon, these travel pants fully imbibe the effortlessness of the waves as they crash into the pebbly shores. The charcoal colour is symbolic of the vastness of the evening sky and allows you to express yourself with grace and panache. Team this number with a racerback tank top and comfortable sneakers to rock that effortlessly cool 21-st century girl vibe. These pants are a go-to for those early morning yoga sessions, brunches, or even those late-night city escapades. 
Women today are not hindered by what others think. Instead, these fierce-yet elegant ladies believe in making a style statement of their own. Whether it is about carrying themselves up with grace or about pushing the envelope of stereotypical norms, women today are bold, adventurous, ambitious and passionate about following their dreams. Clothing options such as women's travel pants and tops from leading lifestyle brands such as Nicobar embrace these changing times with chic-yet minimal designs. Especially these comfortable women travel pants help the leading ladies of today to express themselves and explore the vast possibilities with ease.