MR vaccination campaign launched on 22nd July Monday. The initiative has been taken by the Ministry of Health and Family Welfare along with other WHO South-East Asian Countries to eliminate measles and control rubella/congenital rubella syndrome (CRS) by 2020 under its Universal Immunisation Programme(UIP).
In India, every year more than 1.3 million children get affected by measles' infection and around 49,000 infected children die, contributing nearly 36% to the global figures. Rubella infection in pregnant women may cause fetal death or congenital defects; it leads to the development of birth defects in almost 40,000 children annually in the country.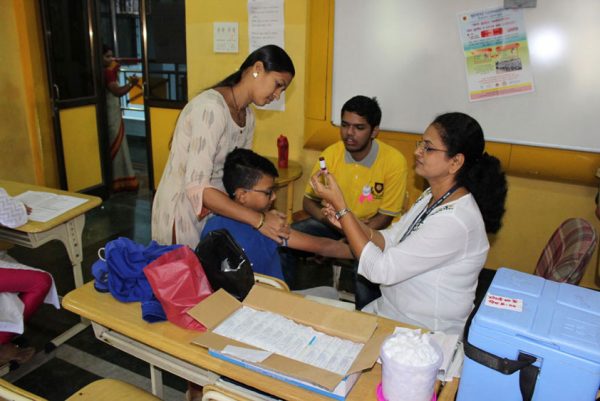 It is one of the massive health campaigns in the world with a target to cover 405 million children within the age group of 9 months to 15 years by 2019. Accordingly, Rajasthan has finally launched the campaign on Monday targeting 2.26 crore children all around the state. So far, 30.5Cr. children have been vaccinated against measles and rubella across India.
According to Subhash Garg, minister of health in Rajasthan, "The campaign's first phase will target all the private and government schools in the state and in the second phase it is planned to reach out all local communities." The campaign aims to get completed within 4 to 5 weeks covering nearly 2.26 crore children in around 33 districts. According, to Dr. VK Mathur, this is the largest campaign to be conducted in the state, even bigger than polio campaign".