The year 2019 has been a game-changer for the digital universe, especially in terms of global marketing. With the evolution in the field of artificial intelligence, data-driven marketing, and voice search engine, the industry saw a brilliant blend of strategy, ideas, and technology.
After the immense success of Miraj Group of Companies, they officially inaugurated Orionators, a full-suite digital marketing company, and India's first agency-based training institute "Orionators School of Learning".
The digital scenario keeps on evolving in 365 ways in 365 days. Orionators is set to capture the advancing trends and showcase the belief of how a brand can stay on top in today's competitive online game.
Orionators will be utilizing all the best techniques which the industry saw in the previous year and also give us what should be expected from 2020 and years to follow. From LinkedIn adding new AI tools to improve matches to Facebook giving a glimpse of its work on ultra-realistic VR Avatars, there is too much that has come to pass. LinkedIn added new interest targeting options for advertisement campaigns, Google+ received an official end date and Instagram opened its AR Filter Creation tools to all users.
Talking about the launch of Orionators, Ankit Deopura, Business Head of the company said, "If Miraj is doing this, I will make sure it is rightly done. Because the magic happens at the place between the digital experiences that build brand loyalty, and the customer experiences that reward them. We help businesses in each vertical go-to-market and grow by involving, executing, and constantly evolving a custom strategy.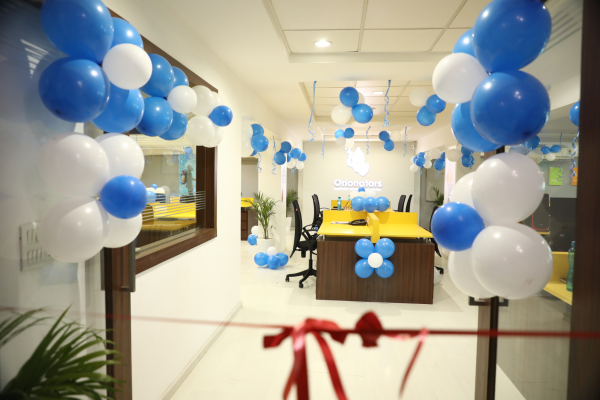 OSL (Orionators School of Learning) is a platform for job seekers, students, entrepreneurs, business owners, and working professionals. The main idea behind the institute is to pair the students with the faculties who are the actual working professionals, doing the same routines in their agencies. It is to develop the key-aspect of value-based learning and giving students the edge of learning from the leading professionals from the field. The students will have an opportunity to do an internship with Miraj Group.
He further added, "By April 2020, we will mark our presence in five more cities".
Mr Mantraraj Paliwal, Vice-Chairman of the Miraj group expressed his excitement to venture into the new age business opportunity of Digital Marketing and added that we will invest to expand this business further.
Furthermore, Orionators will bring work culture which Udaipur desperately needs. Premises being aesthetic is a fun place too. Infrastructure is inclusive of a library and a recreational room. Miraj Group in 2020 wants employees to have the perfect work-life integration and Orionators is going to be the pioneer of this.