For every organization to run successfully, it would need skilled management to keep everything in place and check. This is where an HR professional comes in, they ensure that the employees are represented, and everything runs smoothly. To become a human resource professional, you must do an MBA in human resource management as it is already the big thing in the job market.
An MBA in HR as specialization aims to train students to enhance the performance of the employees so that they can gain greater profits for the company. Some basic roles of a Human Resource professional are:
Make sure that the needs of the employee and employer are met
Hold interviews for new hiring and brief them about the role
Make sure that all the paperwork is up to date
Administer activities that encourage teamwork
Manage perks and benefit programs
Address grievances and solve them efficiently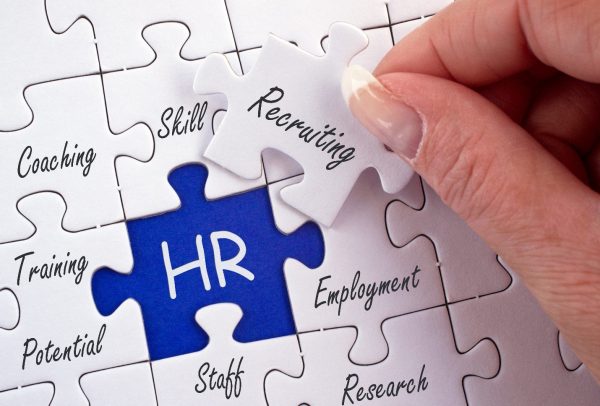 MBA syllabus for students pursuing human resources is detailed and thorough to ensure that you graduate as a top-notch professional. Some of the areas that are covered are HR management basics, in-depth study of labor laws and laws of industrial relations, ways to enhance employee performance, empowerment of employees, addressing grievances, employee appraisal and more. To sum it up – the economic, cultural, and social factors of a workplace is addressed throughout the MBA syllabus.
After completion of your MBA in human resources, you are bound to have a successful career. Some of the fields where you can excel with a fruitful career after the completion of your degrees such as government organization, educational institutes, corporates, MNC, industries, and much more.
Careers After the Completion of Your Human Resource Degree
Training and Development Manager:
Administering sessions or workshops for helping employees improve their set of skills and career is one of the significant roles played by a training and development manager. If you are someone who can command a room and like helping people in their career, this is just the career path for you. You can train how to deal with interviewers, conduct themselves, be a problem solver and much more.
Public Relations Manager:
With your MBA in HR as your specialization, you will learn to have a charismatic personality, be dependable and confident, with these skills you can launch your career as a public relations manager. You will be one of the first points of communication between the company and the masses. A PR manager plays a significant role in ensuring that the image of the company stays positive in the public eye.
Talent Management:
A talent manager is responsible for the recruitment of the most talented and superior employees present in the job market. They ensure that the talent gets hired with the right kind of people to get the best out of them. With all the skill sets acquired in your MBA, you'd be able to recognize talent, as well as the best opportunities for them.
HR Entrepreneur:
Why work for someone else when you can be your boss? Launching your private HR firm is a bold and golden step when it comes to boosting your career path. You can find clients and help build their firm into a highly successful organization. It is a highly promising career field with enormous scope for growth and development as the number of companies outsourcing their HR functions is growing.
Employee Relation Manager:
Often, employees feel like they aren't represented and don't have a say in most matters. An employee relation manager does the process of bridging this gap between the employee and the organization efficiently. They make sure that they are being heard and all their complaints are looked after. If there is some dispute, an employee relation manager acts as a mediator between the company and the staff.
It doesn't matter if the company is in a state of boom or a gloom, they will always require an HR professional to handle things efficiently. It is also a well-compensated job with the satisfaction of helping others grow in their career. To acquire skills that a successful HR professional needs to excel, you must ensure that you do your MBA from the best universities in the field such as UPES. It is a university that trains its students in solving risks and problems faced in a business environment with case studies and practical examples in its MBA syllabus. You are passed on a set of skills and knowledge by state-of-the-art faculty. Also, there has been an excellent track record for placements in the past with 97% of students being placed in organizations such as Godrej, ITC Limited, Jindal Group, Nestle, OYO, and more. With such excellent options to have a successful career, an MBA in human resources becomes a fruitful course to pursue.