We often hear about wetlands but what are they actually?
Wetlands are land areas saturated or flooded with water, permanently or seasonally. They vary from natural wetlands like lakes, rivers, floodplains, mangroves, saltwater marshes to human-made like fish ponds, rice paddies or saltpans.
But the questions that arrive when we know about them is why are they so important to preserve?
Wetlands are important for us and the birds due to several reasons. During rains, they check the water from flowing away, so the water seeps down and the level of the underground does not go down. This, in turn, recharges wells and tube wells.
40% of the world's plant and animal species live or breed in wetlands. Over 100,000 freshwater species have been identified in wetlands so far.
Wetlands are rich reservoirs of biodiversity. Loss of wetlands between 1970 and 2014 has declined the populations of fish, birds, mammals, amphibians and reptiles by 60%. Also 25% of wetland species including water birds, freshwater-dependent mammals, marine turtles, and coral-reef- building species are threatened with extinction.
Our city Udaipur is blessed with a number of lakes which makes us one of the most beautiful tourist destinations in the world. Among all, nine water bodies in Udaipur are yet to be declared as a wetland.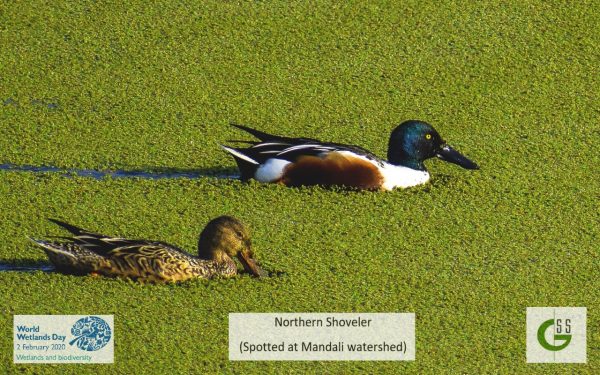 Udaipur wetlands are home to some 500 avian species including 150 varieties of migratory birds coming here in winters. The welfare of Udaipur depends on wetlands that provide water for irrigation and drinking. Lake strengthens the economy of the city with the help of tourism. 
Gayatri Seva Sansthan(GSS) is working since last 3 years towards this initiative to spread awareness among people through various events and have gained expertise over the subject. One such event will be organised on the 2nd of February 2020 at Mandali Village.
The event will invite tourist and localities from the city for bird watching and knowledge sharing sessions. Thousands of migratory birds travel from the faraway lands of Siberia in search of food and protection from the bitter cold, also birds from higher Himalayas and parts of Central Asia also flock in every year to enjoy the mild winters. The reason why they come here is that conditions at Mandali suits for their survival.
CEO of GSS Mr Chetan Pandey has always remained concerned about these wetlands and GSS has a big role to play for preserve Mandali watershed. Currently, GSS is directly implementing watershed programmes for 5590 acres of land in 18 villages.
For ensuring quality in planning and implementation of watershed projects, GSS is using Geospatial Technology through the application of modern tools of Remote Sensing and Geographical Information System (GIS). MBA students from NMIMS Mumbai have come to learn about the importance of wetlands and are actively working with GSS for the success of the event. Apart from this various academic institutions and NGOs from Udaipur will also honour this event with their presence.
If you want to be a part of the event, contact Mr Chetan Pandey at +91-9982617296.