When the world is fighting with the novel coronavirus threat, UdaipurBlog brings to you a series of blog posts to provide authentic information and answer your questions about the disease.
And today we'll be talking about Indian and International response on COVID-19.
Indian Response
Situation update
As of 23 March 2020 (9:00 AM), an aggregate of 390 COVID-19 cases (349 Indians and 41 foreign nationals) have been recorded in 23 states/union territories. These comprise 23 who have been cured/discharged, 1 who has migrated and 7 reported deaths.
Government's response
The Prime Minister's Office, Group of Ministers, Ministry of Health & Family Welfare and Cabinet Secretary are closely surveying the situation. While addressing the nation on 19 March 2020, the Prime Minister, Narendra Modi persuaded for resolve and restraint and adopting social distancing, including 'Janta curfew' (voluntary self-isolation) on Sunday, 22 March 2020 from 7:00 AM to 9:00 PM. The government has conjured powers under the Epidemic Diseases Act, 1897 to improve preparedness and response efforts. With COVID-19 being announced a pandemic, the State Disaster Response Fund, comprised under the Disaster Management Act, 2005, is now available with state governments for reaction measures.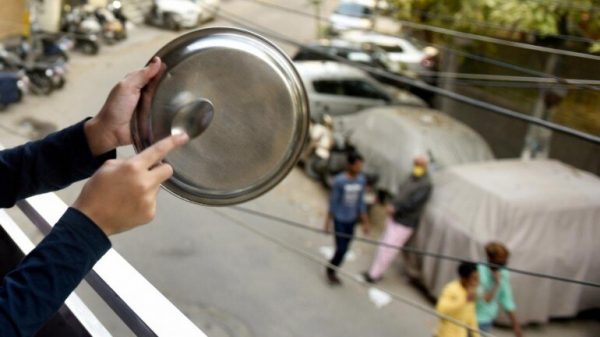 Central ministries along with states/UTs have taken crucial steps to strengthen supervision, contact tracing and isolation, laboratory facility, quarantine facilities, and ensure availability of sufficient personal protective equipment, trained manpower and immediate response teams for managing of COVID-19.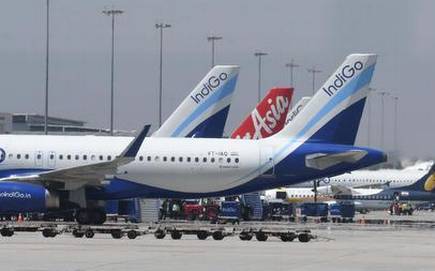 In the latest travel advisory, the government has banned all international commercial flights into India from 22 March 2020 for a week. The earlier visa constraints also remain in force. These are temporary measures and shall remain in force till 31 March 2020. Universal health screening continues at all junctions of entry into India.
In another update, all non-essential passenger transport, including all train services and suburban rail services, all metro services and inter-state transport buses, have also been discontinued till 31 March 2020.
WHO Country Office for India support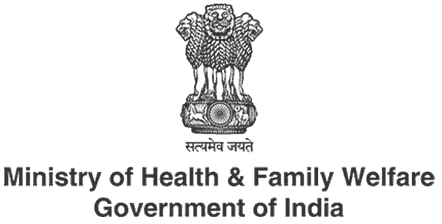 WHO Country Office for India has been operating closely with MoHFW, on preparedness and reaction measures for COVID-19, comprising disease surveillance, laboratory and research strategies, threat communications, training on infection prevention and supervision and cluster containment plan, surveillance and searching of travellers.
"We welcome Prime Minister's call for adopting social distancing strategy. Effective enactment of the strategy will go a long way in regulating the spread of the virus along with hand-hygiene and coughing and sneezing in one's sleeves. Even as we maintain social distancing, it is equally significant to stand together in solidarity to survive this challenge," says Dr Henk Bekedam, WHO Representative to India.
Resources from Government of India
Ministry of Health & Family Welfare 24*7 helpline number – +91-11-23978046
Now let's talk about how the International community responded to the pandemic.
Travel Restrictions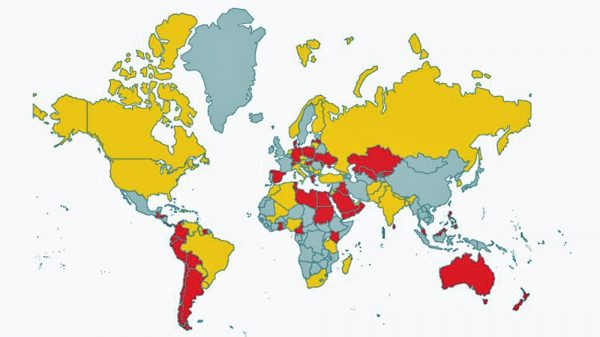 Many countries who have been impacted by COVID-19 outbreak have obliged temporary entry bans on Chinese citizens, recent travellers to China and other affected countries, discontinued issuing visas or reimposed visa requirements on Chinese citizens, as well as citizens of other affected countries, say Italy, Iran etc.
Evacuation of Foreign Citizens
Several countries evacuated their citizens and diplomatic staff from the Chinese Province, primarily through chartered flights of the home nation that have been provided authorization by Chinese authorities and secondarily through own flight services.
On 1st February 2020, India evacuated 324 people from Wuhan Tianhe International Airport to Indira Gandhi International Airport. This was India's first evacuation flight. There were three minors, 211 students and 110 working professionals, and the flight was operated by Air India. 
International Aid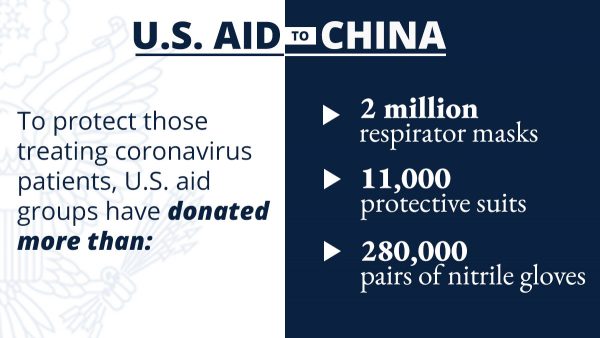 The humanitarian aid organization Direct Relief, in coordination with FedEx transportation and logistics support, sent 200,000 face masks along with other personal protective material, including gloves and gowns, by emergency airlift to the Wuhan Union Hospital by 30 January. 
India last month donated 15 tonnes of medical assistance to China which included masks, gloves and medical equipment. The supplies were transmitted by an Indian Air Force C-17 special flight which landed in Wuhan, China for evacuating deserted Indians.
India has also provided assistance to South Asian countries like Bhutan, Maldives and is in the process to help Nepal under the declarations made during the SAARC COVID-19 meet.
WHO Response Measures
The WHO has applauded the efforts of Chinese authorities in managing and preventing the epidemic, with Director-General Tedros Adhanom expressing "confidence in China's approach to controlling the epidemic" and requesting the public to "remain calm".
Numerous measures have been carried out by WHO on different occasions to provide relief and improve the situation in China as well as other affected countries.
This is all for today's article. Next, we'd to talk about Impact of COVID-19 on different domains such as Political, Economical etc
Stay Tuned!