Government issues health guidelines for liquor sale in hotels and restaurants.
Bar counter, chairs, stools, ice containers, trolleys must be properly sanitised
Bottles of wines, whiskeys, beers to be sanitised with food-grade disinfected
Glasses should be washed with warm water and lemon
FSSAI Guidelines must be followed
Bars are set to reopen in Rajasthan from Wednesday after the state government allowed them to start operations after months of restrictions. Rajasthan Excise Department has issued guidelines in the wake of resumption of liquor sale in hotels and restaurants in the state.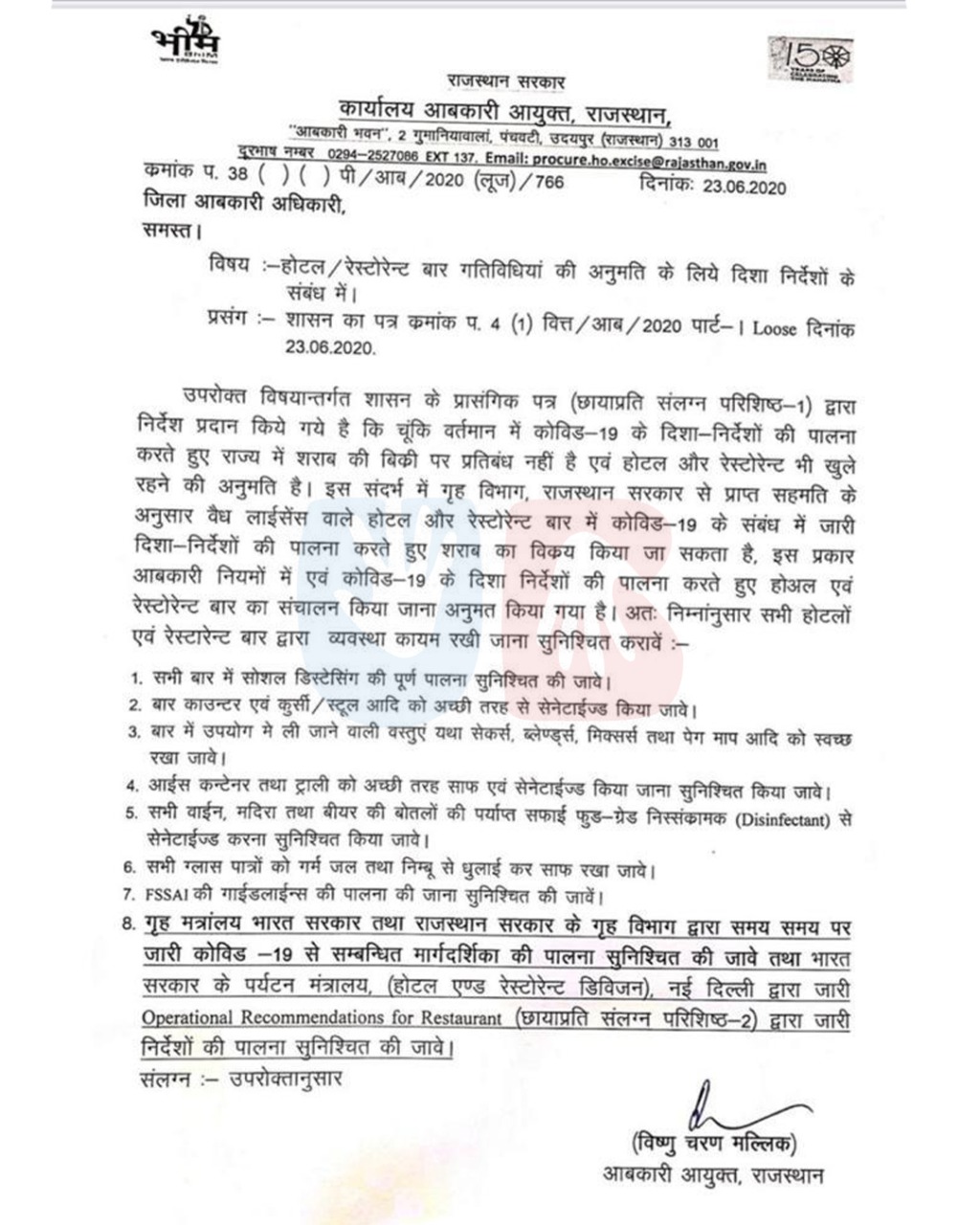 The Excise Commissioner Vishnu Charan Malik issued guidelines on Tuesday asking owners to ensure social distancing norms in the hotels and bars.
According to the guidelines, bar counter, chairs, and stools should be properly sanitised. All the bottles of wine, whiskey and beers should be sanitised properly with food-grade disinfectant.
Apart from this, ice containers and trolley also required to be sanitised regularly. The excise commissioner directed the bar owners, to ensure proper cleaning of mixers, blenders.
While the hotels and restaurants have been open since June 8, there were no clear orders on bars as a result of which they remained shut.